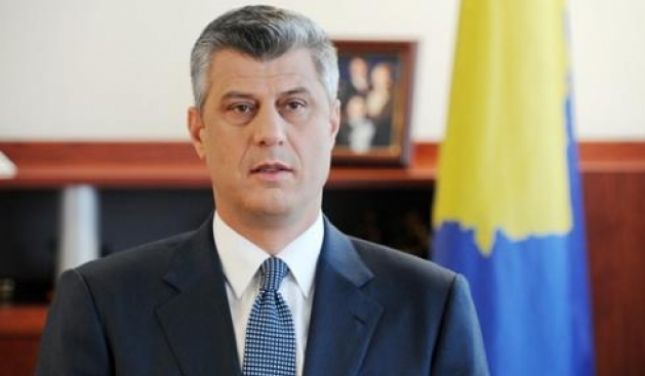 By Hashim Thaçi*
As the Munich Security Conference celebrates its 50th anniversary and gathers world leaders to discuss the pressing security challenges facing us today, Kosovo will soon mark 15 years since NATO forces bravely intervened to stop the mass murder of the Kosovar people by the regime of Slobodan Milošević.
Fifteen years after a war that brought us to the brink — costing thousands of Kosovars their lives, destroying our infrastructure and many of our cultural and religious sites, and turning half of our population of almost 2 million people into refugees — Kosovo now stands as a vibrant, independent country and a success story of U.S. and European foreign policy.
Today, Serbia and Kosovo are at peace. Last April, with the unwavering support of Lady Catherine Ashton and then-U.S. Secretary of State Hillary Clinton, Serbian Prime Minister Ivica Dačić and I signed a historic agreement laying the foundation for the normalization of relations between our two countries. Ashton, Dacic, and I will sit together on a panel at the Munich Conference to reflect on our achievements and discuss our future goals.
Despite Kosovo's youth as a nation, we are already entering the next phase of our development. Since officially declaring our independence in 2008, 106 countries around the world — not to mention the all-important Facebook — have recognized us as a sovereign state. International supervision for our independence has ended, and we have conducted democratic elections at the national and local levels, developed an inclusive and just economy, improved our infrastructure with an eye toward regional integration and made important contributions to regional peace. Last October, we commenced negotiations with the European Union on a Stabilization and Association Agreement, the first step toward eventual EU accession.
Challenges certainly remain. While I am personally committed to seeing it through, we will continue to confront challenges in implementing the April agreement with Serbia. We must also work to continue to strengthen our economy and provide jobs for our smart, young graduates and the unemployed. We have more work to do in ensuring that our citizens have adequate housing and access to healthcare and a quality education, and we continue to work to secure our energy future and revive our agriculture and mining sectors. These challenges are compounded by continued barriers to international integration, including the inability to join important multilateral organizations like the World Health Organization.
We must also continue with the responsible development of our own protection forces. The new security structures that will emerge as the result of a thorough and transparent process via an ongoing security sector review will further enhance security and stability in the region. This new phase will further create the conditions necessary for NATO's Kosovo Force to continue to reduce its presence and pass its tasks gradually to Kosovar security institutions, enabling Kosovo to become a provider of security and not only a consumer.
Kosovars would also like to begin to give back to those who risked their lives to save ours. For example, through partnerships with forces around the world, we have developed skills in areas like de-mining, disaster assistance and emergency response. Kosovo hopes to one day use those skills to contribute to NATO and other international efforts to provide protection and assistance in times of grave need around the world.
As we approach the 2014 NATO summit this fall, I respectfully encourage continued efforts to make enlargement a key priority for the United States and the alliance. I urge NATO allies to ensure that Kosovo, a staunch ally of the United States, is soon able to join all of its neighbors as a member of the Partnership for Peace, and has a pathway for eventual membership in the alliance.
Despite remaining challenges and opportunities, Kosovo at 15 is not a "little kid" anymore. The youngest country in Europe is growing up, and though we hope to continue learning and developing with the help and support of the United States and Europe, we are ready to share the burden and accept greater responsibility in areas like security, the rule of law and judicial reform.
As often happens, the international community has seemed to grow along with my country. In 1999, as it was with the Rwandan genocide in 1994 and the Bosnian War of 1995, the discussion was very much defined by the term "whether": "whether" or not the international community should act to protect people facing mass atrocities at the hands of a government. Today, however, there is no debate about "whether." Rather, the debate 15 years later seems to appropriately center on "how." Although the international community's answer to that question during the conflict in Libya in 2011 differed from its approach to the ongoing conflict in Syria, all parties seem to have coalesced around the idea that the international community does have a role to play in protecting innocent lives and promoting peace.
As the representative of the people of Kosovo, thank you for your brave actions in 1999, as well as your continued support of our young country. We hope we will continue to make you proud and grow into a true partner.
Prime minister of the Republic of Kosovo /The Hill/