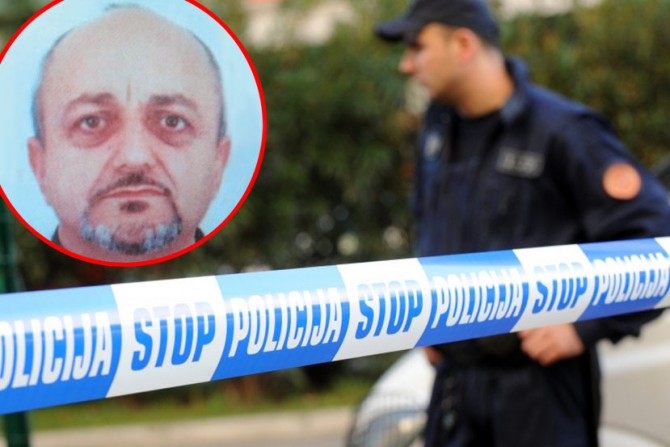 By Adnan Prekic – Podgorica
Dragoslav Kosmajac (61), whom Serbian Prime Minister Aleksandar Vucic has marked as the biggest drug dealers in Serbia, has left his house in Risan and the police assumes that he crossed from Montenegro to Bosnia and Herzegovina. Referring to a police source, the media in Montenegro convey that Kosmajac with members of his security stayed in a house that was his property in Strp, near Risan, on the Montenegrin coast.
One of the neighbors said to the daily newspaper "Dan" that on the night between Sunday and Monday in front of the Kosmajac house he noticed two dark cars. "The cars were parked in the yard and around two o'clock in the morning, when I went outside, I saw that those vehicles are no longer there. The lights in the yard remained turned on, and have remained turned on during the day. Also, the fountain in the courtyard hasn't been closed until now. They have probably gone in a rush and forgot to check if everything was left behind as it should be. I noticed a police car that patroled around the house several times, but no one came out of it", says the witness in the daily newspaper "Dan".
Serbian Prime Minister Aleksandar Vucic said at a press conference that Dragoslav Kosmajac is the biggest drug dealer in Serbia, and inside the police there are the people who are in contact with him. A few hours later, Kosmajac crossed to Montenegro at the border crossing Jabuka-Ranca along with one more person.
Kosmajac has obviously taken the threats from Vucic seriously, which is why during his stay in Montenegro he tried to escape the traffic police patrol. Police on Sunday stopped the car in which were beside the driver and Dragoslav Kosmajac and his son Lazar. When the driver came out to talk to the police, Lazar Kosmajac moved behind the wheel of the car and fled. Some time later the police caught up with him and stopped him, but his father Dragoslav Kosmajac wasn't in the car. Young Kosmajac was detained and the magistrate judge ruled him a prison sentence of 10 days.
According to the "White Book" of crime in Serbia, from 2001 Kosmajac is one of the biggest drug traficker in the territory of Serbia and Western Europe. The document says that he is connected to international drug traffickers in South America, where he organizes the transport of large quantities of cocaine to Europe, in addition to having a long and well-established channel for smuggling heroin from Turkey, Bulgaria and Macedonia in Western Europe.