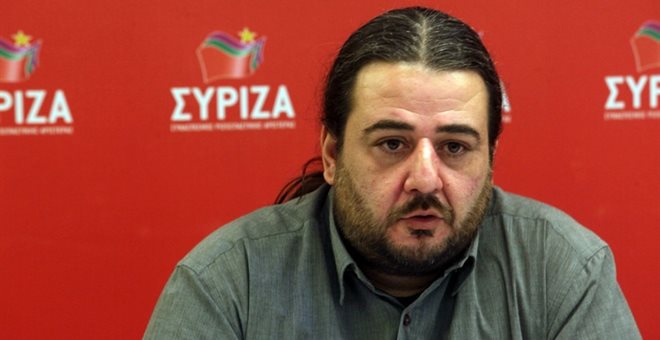 Athens, June 4, 2015/ Independent Balkan News Agency
By Spiros Sideris
Once there is a final text, all organs of Syriza will convene, said Secretary of the Parliamentary Group of SYRIZA, Tasos Koronakis, speaking to radio station "Athens 9.84".
Koronakis stressed that the government is working to provide a solution within the framework of the popular mandate and if Europeans partners do not intend to respect this mandate from the people, then the Greek people will have the final say.
"All bodies will meet once there is a final text. It is something that we have said over and over again. I understand perfectly the concern of MPs and the request for information", Koronakis said and added that "already the Bureau of the Parliamentary Group has decided that once there is a final text there will be a meeting".
As for the majority required for the approval of the agreement, Koronakis said: "I think that the agreement will come will be within the party's decisions and could be voted by the organs of the party and the parliamentary groups of SYRIZA and ANEL. But I will be very clear, this government is not a government that is supported by various parties, this Prime Minister is not a prime minister supported by different political forces. It is a SYRIZA-ANEL government, which has taken a specific command. It is supported by the Parliamentary Groups of SYRIZA and ANEL, and proceeds based on that support. It is clear that any agreement will determine the country's future for years to come and will be undertaken by this government, so it must be supported by the Parliamentary Groups of SYRIZA and the Independent Greeks. Nothing more and nothing less".