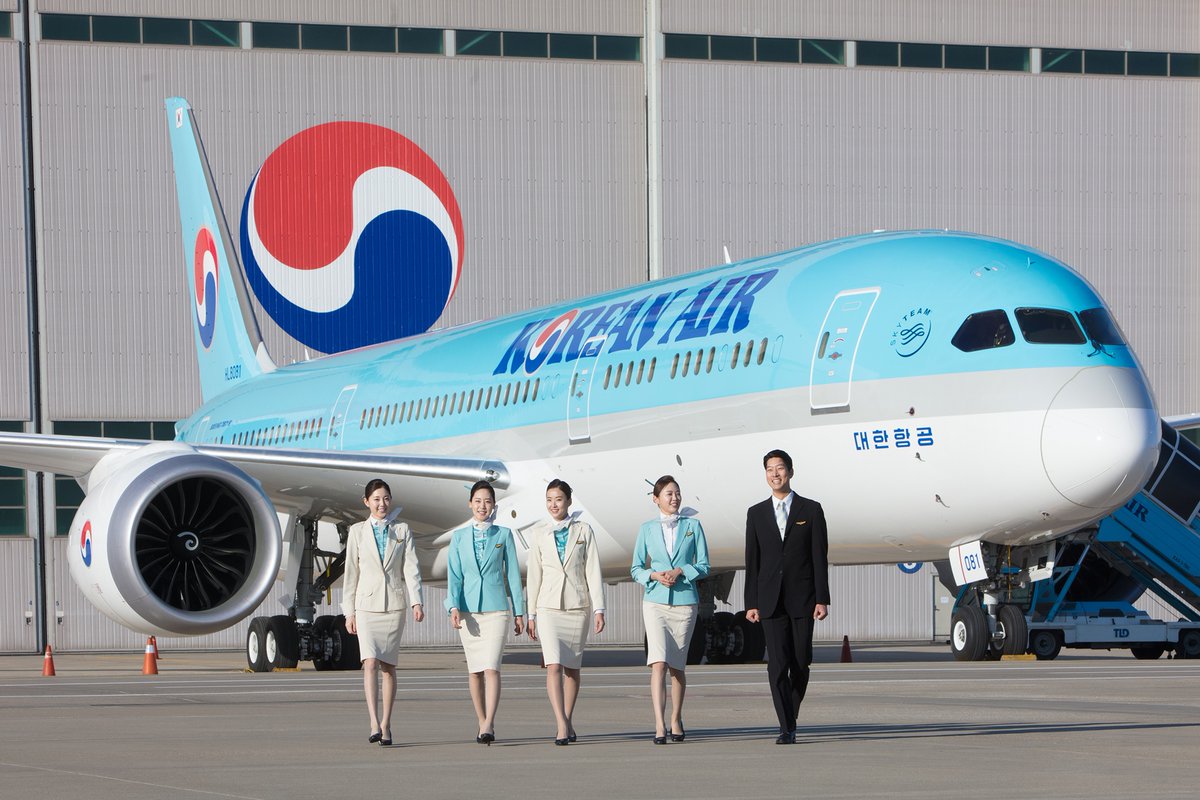 The Croatian Minister for Tourism, Gari Capelli, has said the new service will help boost arrivals to the country in the off-season period, according to exyuaviation.com. "We are strengthening our reach with new and emerging markets such as China, Japan and Korea, and I am delighted to note that over the past two years we have recorded growth of over 50% from these distant markets. Our wish is to further stimulate growth outside the summer months", the Tourism Minister said.
Croatia is an emerging market for tourists from the Far East and with this in mind, Korean Air made the decision to introduce this new route that will be operable from September 1st. There will be three flights per week and up to now, the airline says they are satisfied with current sales.
In a statement to EX-YU Aviation News, the carrier said, "Ticket sales and advanced booking numbers are in line with our expectations for this route and we are satisfied with its performance. We continue to promote Zagreb as our newest European gateway and are entirely focusing on commencing scheduled flights in September. After the route stabilises, we may consider to fly to destinations in Croatia other than Zagreb".
According to exyuaviation.com "The Korean carrier is still negotiating an expansion of its interline agreement with Croatia Airlines in hope of securing a codeshare agreement. Korean Air will commence its three weekly flights to Zagreb with an Airbus A330-200 jet."
In the past years the Croatian tourist market has opened up to numerous Chinese tourists, too. This explains a latest move by Croatia's Prime Minister, Andrej Plenković, who has recently said that his government is negotiating the establishment of flights from Beijing and Shanghai to Zagreb. At the same time, Zagreb Airport's General Manager, Jacques Feron, underlined: "We anticipate to finalise talks over the arrival of a Chinese carrier because Croatia is becoming of growing interest to Chinese tourists".
After all, the 'living example' of the rising numbers of Chinese in Croatia are the six police officers who travelled from China in order to work in Croatia during the 2018 summer season and assist Chinese tourists in case they needed help…. / IBNA