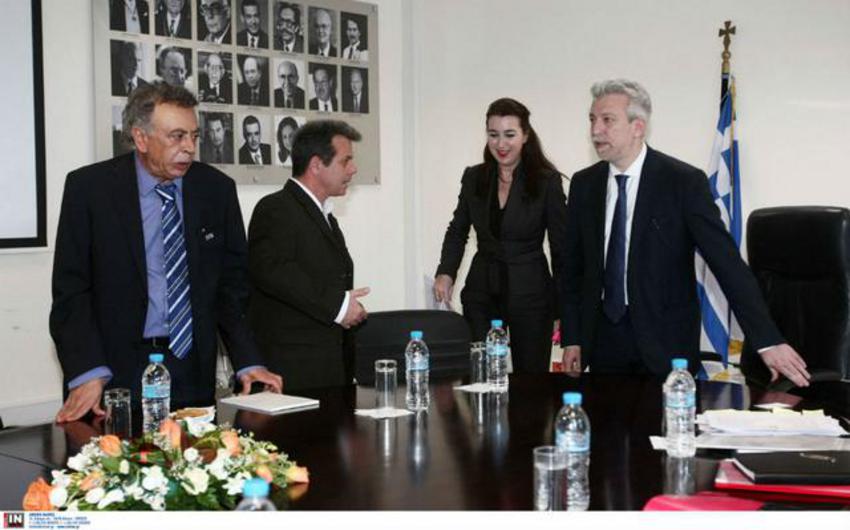 Athens, August 30, 2016/Independent Balkan News Agency
By Spiros Sideris
"The Laws of the State are above any Federation statute". With this statement the representative of FIFA, Kostas Koutsokoumnis, set the tone for what will follow on the developments in Greek football and the confrontation between the Greek Football Federation (EPO) and the Sports Minister.
The announcement was preceded by the meeting of the FIFA and UEFA five-member committee with the deputy minister of Sports, Stavros Kontonis, who in his statements said inter alia: "The government is the guardian of legality and based on this rule we move forward. The regime of normality returns".
For his part, the Cypriot representative global confederation originally said: "We have obtained assurances from the EPO that in tomorrow's meeting the issue of the judges will be examined and the decision taken will be overturned. From that moment on the Deputy Minister has pledged to cancel the decision not to start the championship until the end of the week. I have been promised that by September 10 the new championship will have started".
Whether the members of the administration of EPO will be removed from office, after the issuance of the relevant decree, he replied: "We have not discussed this issue. This is a question of Greek justice. We are not experts on the laws of the Greek state. However, the laws of each state are above any statute".
There are provisions in the Laws as to what happens when someone is accused and there is the statute that stipulates what happens if someone is removed from office".
For his part, Kontonis said: "I am very pleased and satisfied with the discussion we had with the international federations. It has become apparent that the Constitution and the Laws of the State are implemented and applied strictly. The Greek government is the guardian of legality and I hope it has been made clear by everyone. The championship will start once the legality is restored, the independence of judicial bodies of the EPO and more importantly of the ethics Committee and other disciplinary bodies. I hope this happens soon".
On the consequences for members of the EPO, he replied: "What the Federation is for them to decide. Those provided by the laws will be implemented and there is no doubt about what is provided in the provisions of the Law and what should be done. Everybody knows. Those who doubted what we were saying the other day and whether the Ordinance of the Appeal Council is irrevocable or not, I hope they become wiser".