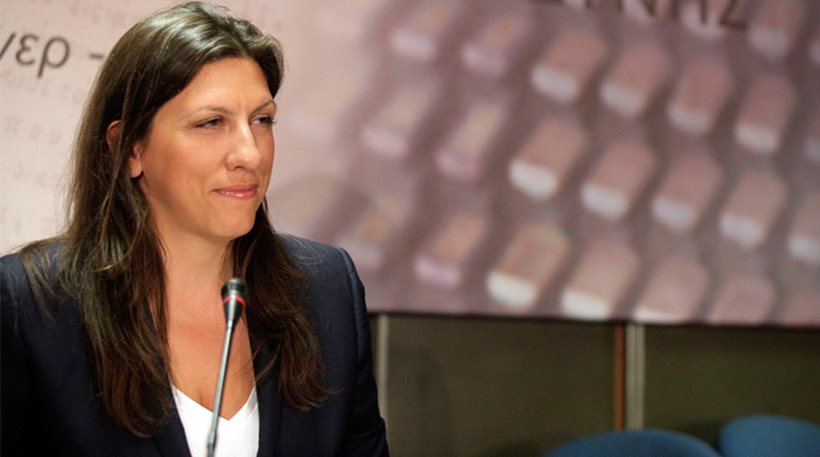 Athens, September 1, 2015/ Independent Balkan News Agency
By Zacharias Petrou
Greece's outgoing parliament speaker, Zoe Constantopoulou announced Monday that she will be running with the radical left-wing Popular Unity (LAE) party – led by former Energy Minister Panagiotis Lafazanis – as an independent candidate.
Constantopoulou is a promiment former Syriza member who fought against the bailout agreement reached by former Prime Minister Alexis Tsipras a few days before the latter called a snap election for September 20.
In a press conference on Monday, the former president of the Hellenic parliament attacked Tsipras for what she saw as a decision to transform the party into a pro-memorandum power that abandonded the mandate it won in the January election to end austerity.
"I will ally as an independent, as a collaborator, with the Popular Unity party which constitutes the first shield from the storm which broke since the elections were called," Constantopoulou said, adding that Tsipras has lied to the Greek people.
Constantopoulou did not have enough backers within Syriza to form a party of her own. However, the dynamic way with which she fought the bailout agreement and used her position as House speaker to block its ratification could boost the LAE party in the Sep. 20 election and attract voters to the new party from Syriza. Mps close to her, such as Rachel Makri, have already joined the LAE party.
Recent polls showed that more than 55 percent of Greek voters surveyed see Constantopoulou negatively.
The breakaway LAE party is backed by 4 percent of voters on average – above the 3 percent threshold needed to enter parliament – according to a string of latest opinion polls.
The press conference held by the former House speaker was interrupted by employees of the Parliament Television Channel and the Parliament Press Office whose contracts have run out and have been left unpaid for several months. The employess accused Constantopoulou that she did nothing to address their problem. The latter refuted the claims and said that she has been the victim of an orchistrated attack over this issue.