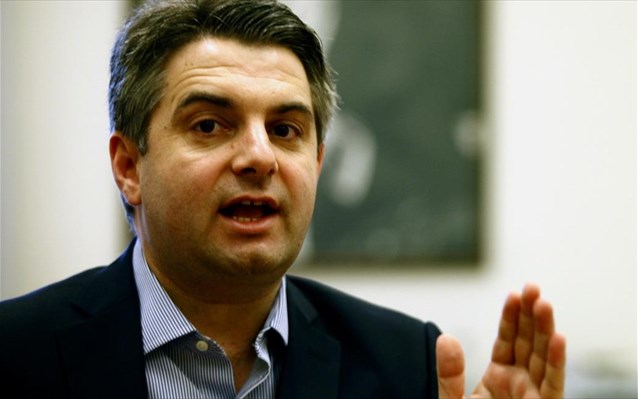 Athens, January 27, 2016/Independent Balkan News Agency
By Spiros Sideris
The formation of a new single party of the Centre from "zero" suggested, talking to the "Agency 104,9 fm", the MP with the Democratic coalition, Odysseas Konstantinopoulos.
"We should go to a founding congress of the party, without any conditions. I recommend and suggest, even the MPs to be elected from it, and after we form our political position, to be transformed into a single party together. Then we will elect our leadership", Konstantinopoulos said, clarifying that "in the Centre there are several forces, but here the question is, who can express the social groups that exist in the social Center, without extreme expressions".
"We write together, all parties, movements, but more importantly to empower the people, the people of the Centre, the Center-left, progressive. The social Centre has a component, truth, solidarity, Entrepreneurship; it has no extremes, that is SYRIZA cannot belong in the Center having been "engaged" to Mr Kammenos", he added.
As regards the possibility of a cooperation with New Democracy, the MP said that "this is very clear, I do not see it happening", pointing out, however, that "I have made it clear, I have said it many times that an abyss separates me from Golden Dawn".
"With the ND we have different values, different policies; we are separated by history". he said, though, as he added, "when it was needed, after two elections and for the benefit of the country, we made a deal, for the country to be able to come out of this major crisis".
As regards the mobilisations of farmers, Konstantinopoulos said: "we are very clear, and we say it with great clarity, that what is happening today with the farmers can not be implemented, it doesn't help; but we have made it clear that the roads should stay open".