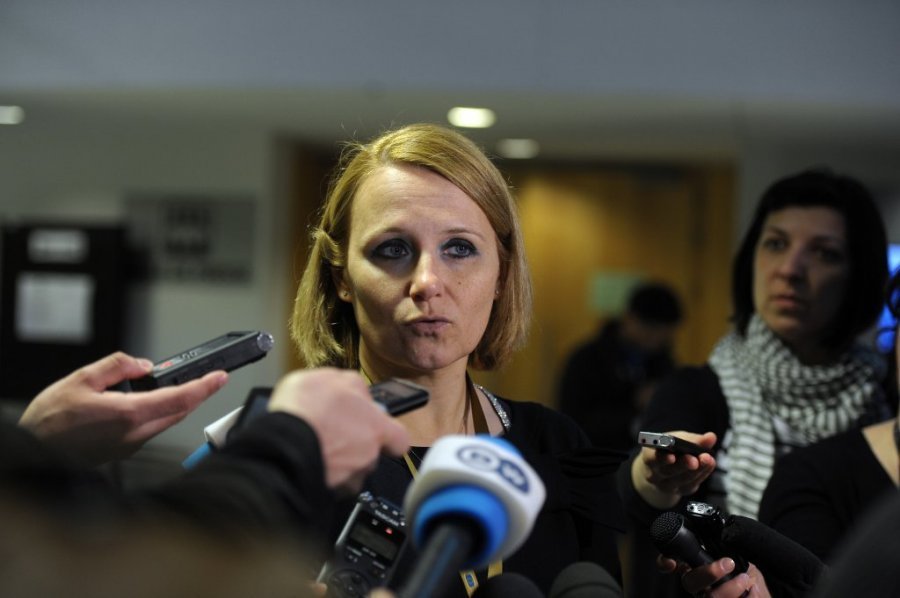 For the time being, there's no date for the next meeting that will take place between the Serb president, Aleksandar Vucic and the president of Kosovo, Hashim Thaci. This was declared by the EU head of diplomacy's spokesperson, Maja Kocijancic following a declaration made by a Serb official that the date for the meeting between the two heads of states will be made known either today, or tomorrow.
However, Kocijancic said that the two sides are constantly communicating with each other.
Meanwhile, the Serb minister for European Integration, Jadranka Joksimovic, said after the meeting with the ambassadors of the EU member countries in Belgrade, that nobody has mentioned changes in the dialogue between Kosovo and Serbia.
"There have been no changes regarding the direct involvement or the change of format. The process in itself is complicated and is encountering many difficulties, but Belgrade has met all of its obligations, while the others haven't", Joksimovic said.
The Serb minister also said that Serbia is expecting to see concrete results about the status of the Association of Serb Municipalities, the deadline of which expires in three months. /ibna/