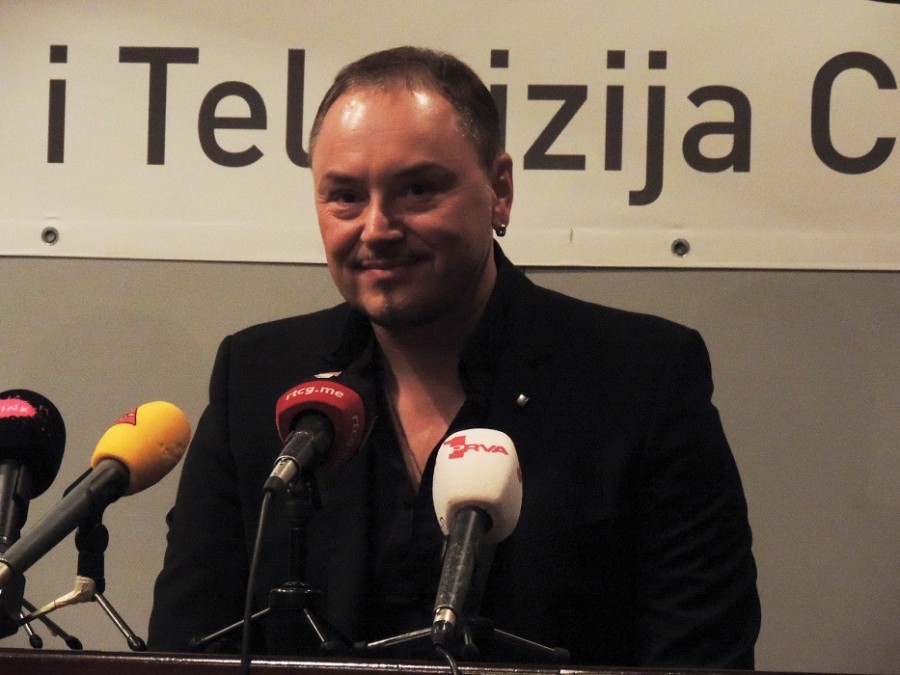 By Adnan Prekic – Podgorica
Nenad Knezevic Knez will representat Montenegro at the 60th Eurovision Song Contest, which will be held in Vienna, announced today Radio-Television of Montenegro.
"I'll do my best, will give all my professionalism, experience and knowledge. I hope that the composition will present Montenegro in the right way", explained Knezevic.
He stressed that the competition this year will be very tough, because, in addition to some European countries that have long been absent from the Eurovision Song Contest, the Balkan countries are back "in the game". Knez announced the gathering of a great team, but stressed that the financial situation is not ideal.
The famous singer explained that he has not yet decided what will be the song, but that Balkan ballad singers in previous years had more success at the Eurovision Song Contest. RTCG Representative Ivan Maksimovic said that the public service last year had extensive activities to organise the departure of Sergej Cetkovic at the Eurovision Song Contest, and that such support will not fail this time.