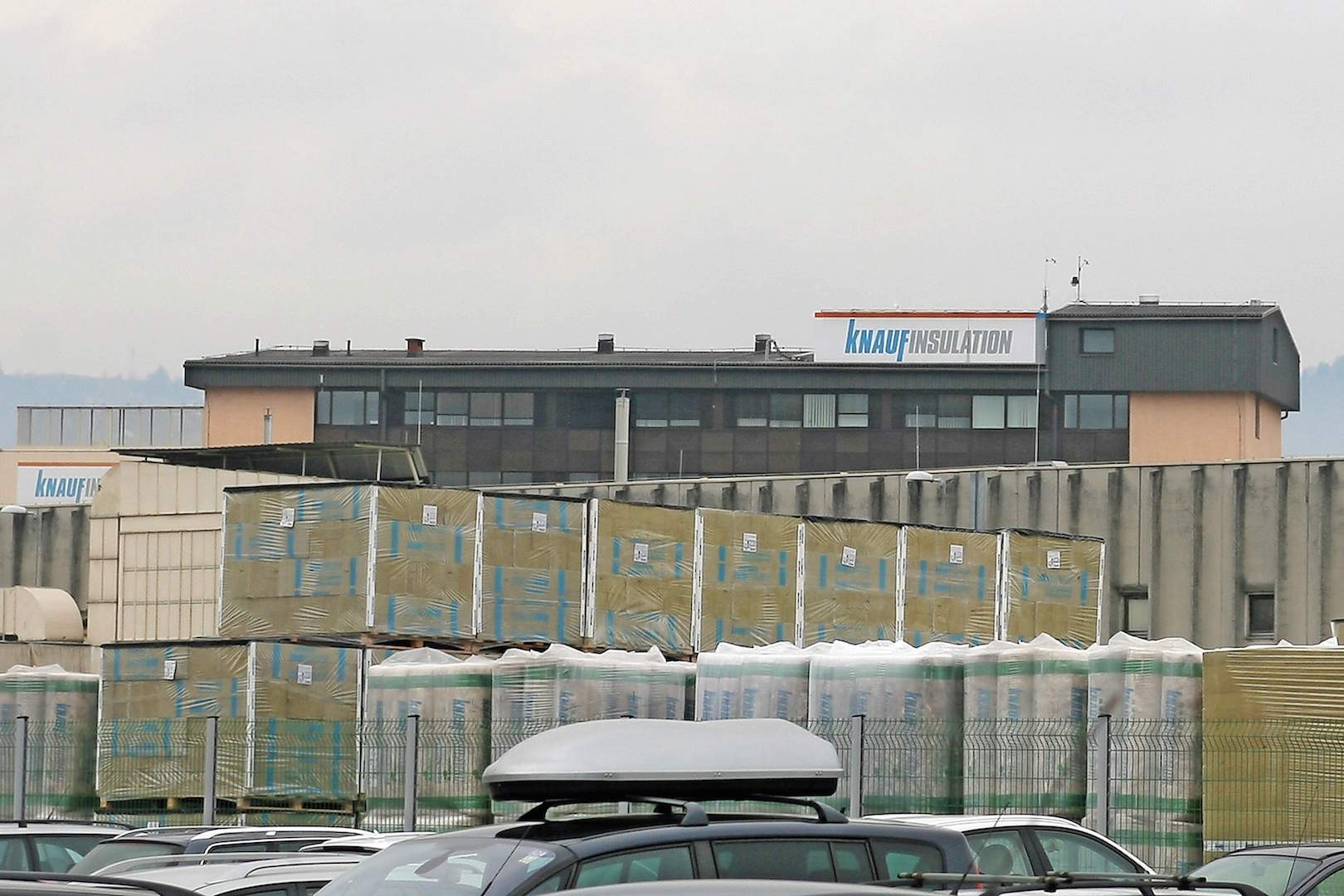 The 120m-euro glass mineral wool plant that Knauf Insulation is expected to build in Malaysia's Johor Bahru will be an investment that will probably benefit the Slovenian subsidiary of Knauf, too.
The multinational company produces isolation materials with the core product being the insulation made of rock mineral wool.
The new unit will have a production capacity of 75,000t/yr. It is scheduled to be completed in early 2020 and will create 180 jobs in Malaysia as well as a further 60 new positions across the region.
According to Knauf Insulation Škofja Loka director Tomaž Lanišek who spoke to STA, Škofja Loka is the base of the global development team that will be responsible for the technology at Knauf's Malaysian glass wool plant.
"The additional capacities mean fresh wind in our sails and additional possibilities to increase sales and supply the buyers we've not been able to supply so far due to too much demand", Lanišek noted.
STA reported that "While Lanišek is hoping for an overhaul of the company's oldest production line in Škofja Loka, which is older than 25 years, an investment is currently under way into an education centre for central and SE Europe, which is to open this autumn."
As for Stuart Dunbar, Regional General Manager for the Asia Pacific Region at Knauf Insulation who spoke about the fresh investment, he explained that "We have seen record sales due to increasing energy costs across Asia and more stringent energy-saving building regulations in countries such as Australia, Japan and Korea."
"The new plant will use up to 80% post-consumer recycled glass in the manufacturing process and feature Knauf patented high compression packaging. All products will be made using Knauf Insulation's Ecose binder", Global insulation has said.
Also, Knauf Insulation through Malaysia's shipping links plans to expand its partnerships in South-East Asian countries and strengthen its presence in Japan, Australia, Korea, New Zealand and Singapore…. / IBNA