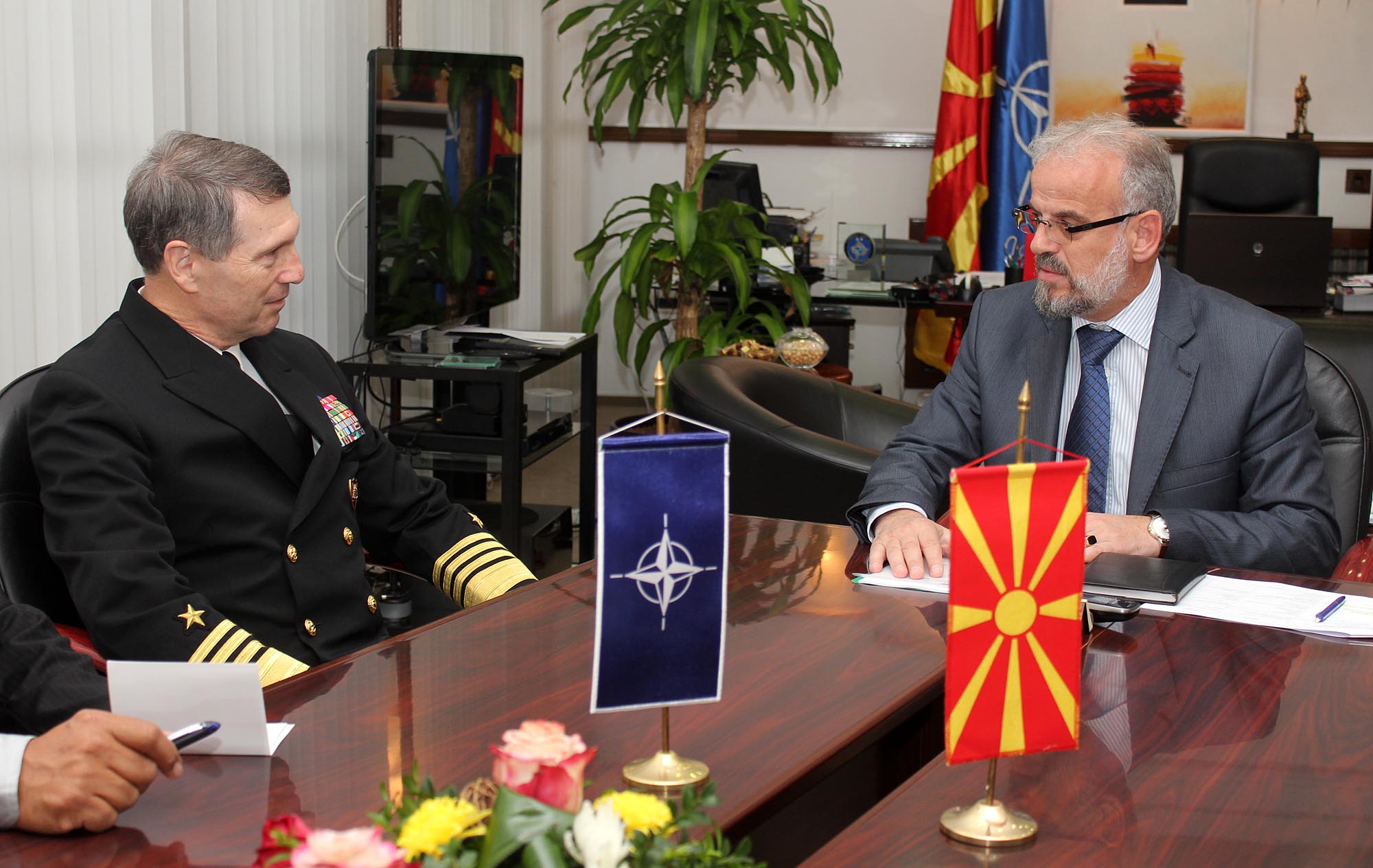 Skopje, October 1, 2013
Commander of NATO united forces in Naples, admiral Bruce Klingan declared today in Skopje that the joint efforts which are being made for the Balkan and Afghanistan are offering a great contribution.
The US admiral declared this today in Skopje after the meeting with the Minister of Defense of FYROM, Talat Xhaferi and the general chief of staff of Armed Forces of FYR Macedonia, general Goranco Kotevski.
Admiral Klingan said that he's impressed by the contribution that FYROM is offering in the peacekeeping missions. According to him, two officers of Armed Forces of FYR Macedonia are offering their great contribution in the NATO command in Naples. "I want to express my gratitude for the support that we have from the Armed Forces of FYROM for KFOR forces in Kosovo and the contribution in ALTEA missions in Bosnia and Herzegovina and also in ISAF mission in Afghanistan", declared NATO commander.
On their part, minister Xhaferi and the general chief of staff presented the transformation and reforms in the Armed Forces of FYROM, the experiences in the peacekeeping missions led by NATO, EU and UNO and other priorities for integration in the Euro Atlantic structures. "Once again we expressed our commitment and aspirations for the accession of the country in the NATO and the engagement in peacekeeping missions", declared minister Xhaferi. /ibna/