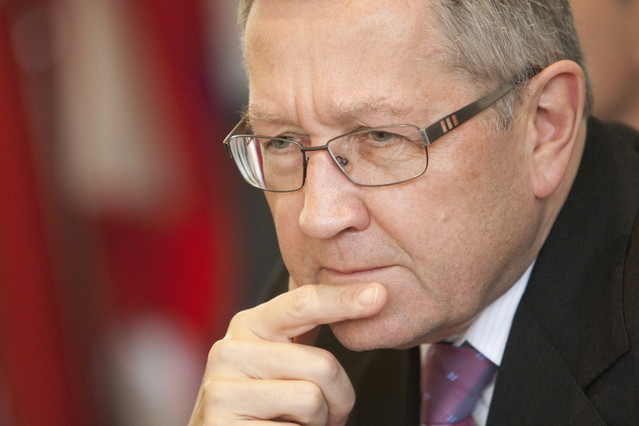 By Spiros Sideris – Athens
The scenario of an early exit of Greece from the adjustment program was what led to the turmoil in the bond markets and stock exchanges said in a statement on Monday the head of the European Stability Mechanism, Klaus Regling.
"The possibility of an early exit of Greece from the current adjustment program creates uncertainty in the markets. Reforms are not yet complete, and the country is in a different position from Portugal and Ireland", he said.
He added that the outcome of the evaluation of the banking sector in Europe, which is expected to be released on October 26, will help clarify the financial needs of the country.
He predicted that the parallel evaluation of 130 biggest banks of the eurozone by the European Central Bank (ECB) will clarify exactly how many available funds will stay in the Greek rescue fund of the banks and how many Greece will need from other sources.