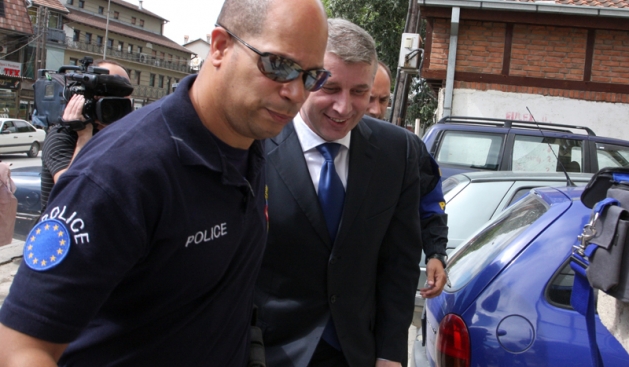 Pristina, November 19, 2013
Former commander of Kosovo Liberation Army and ambassador of Kosovo to Albania, Sylejman Selimi will face two separate trials for war crimes.
Selimi's lawyer, Tome Gashi had said that he would request for these two cases to be treated as one, but according to EULEX, this will not happen.
Part of the so called "Group of Drenica" are also two heads of communes, an ambassador, an MP, a police commander and the bodyguard of prime minister Thaci.
The prosecutor has summoned 20 witnesses to offer their testimonies in this trial. /ibna/