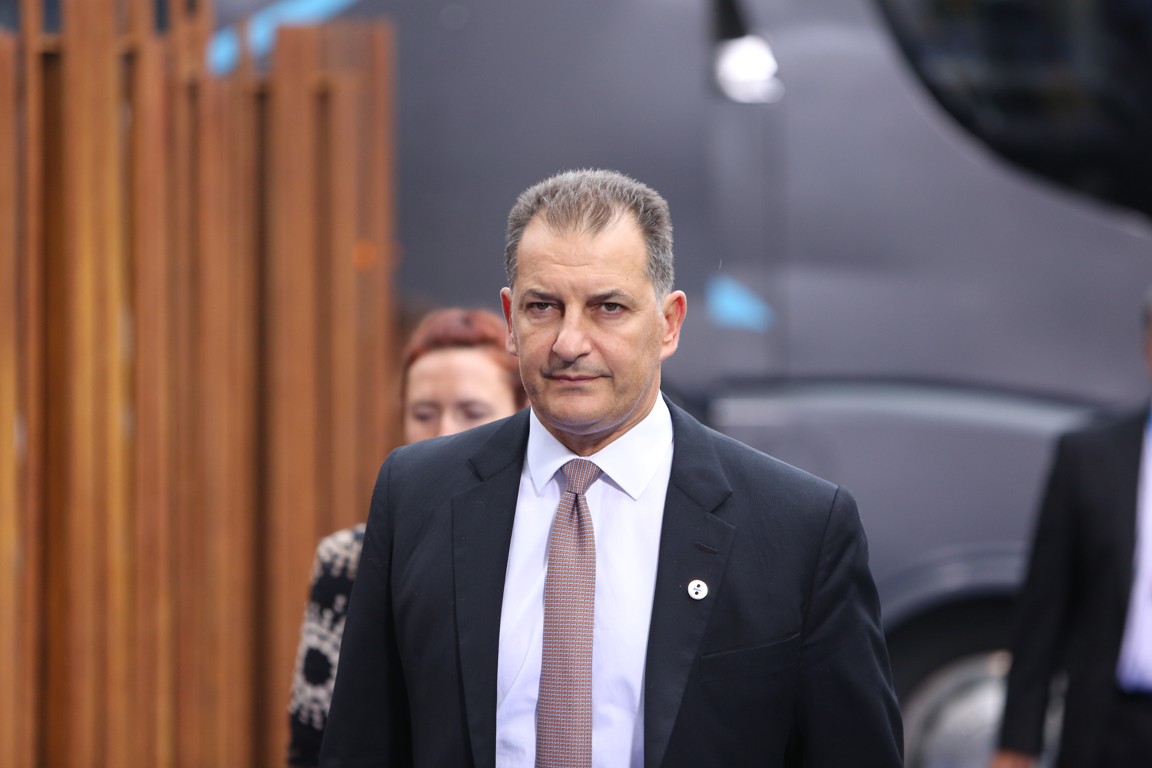 Lakkotripis je najavio plan subvencija za obnovljive izvore energije koji je odobrio Kabinet
Piše: Michalis Michael
Kako je objavio kiparski ministar energetike, trgovine i industrije, Giorgos Lakkotripis, vlada je danas odobrila plan subvencija za obnovljive izvore energije (OIE) i uštedu energije (ES). U svojim izjavama u Predsedničkoj palati Kipra, Lakkotripis je rekao da je "danas Vlada donela odluku i odobrila plan subvencija za obnovljive izvore energije (OIE) i uštedu energije (ES), koji ukupno košta 24,5 miliona evra, Ovaj plan, koji će naše ministarstvo naredne sedmice zvanično objaviti, sadrži tri kategorije: prva kategorija odnosi se na subvencije za toplotnu izolaciju plafona, plan koji je stvarno aktivan dok se maksimalni iznos subvencije povećava od 1250 do 1500 evra."
Kakav je plan?
Drugi plan se odnosi na instalaciju fotonaponskih sistema metodom mrežnog merenja kao i subvenciju maksimalnog iznosa od 1000 evra, dok se treći plan odnosi na kombinaciju ova dva, tj. toplotnu izolaciju i instalaciju fotonaponskih sistema uz maksimalnu subvenciju u iznosu od tri hiljade eura. Radi se o suficitu iz OIE i Fonda za obnovljive izvore energije, koji je u potpunosti posvećen pomoći domaćinstvima da štede energiju. To je način da se pomogne domaćinstvima da ostvare brže vraćanje bilo koje investicije koja može doneti do 80% uštede u troškovima električne energije.
"Ovaj skup mera koj je objavljen danas, osim što će pomoći domaćinstvima u uštedi energije, takođe će pomoći i  Republici Kipar da ostvari svoje ciljeve do 2020. godine." Na pitanje da li ima inicijativa koje treba preduzeti za ispunjenje ciljeva do 2020. godine, Lakkotripis je rekao da je to oko 10% u smislu proizvodnje električne energije. "Mislim da smo na pravom putu. Moramo dostići ukupno 13 i 16 u vezi proizvodnje električne energije. "Napredujemo i sa komercijalnim planom koji je trenutno aktivan, ali i sa planom koji danas objavljujemo kako bismo ljudima dali priliku da uključe ovu vrstu sistema u svoje domove", naglasio je on.
Što se tiče gasnog polja "Caplipso"
Kada je Giorgos Lakkotripis bio pitan da li postoji nešto novo o dodatnim istraživanjima u EEZ-u na američkoj strani, ili u francusko-italijanskom delu, on je rekao da je "sve ovo u toku. Očekujem narednih dana, narednih nekoliko nedelja da mi predstave podatke o otkriću u Kalipsou. Osim toga, on je naglasio da je još rano testirati podatke za otkriće u "Glaukosu". Konzorcijum, na osnovu ugovora, ima 30 dana da obavesti o svojoj nameri, da li je potrebno preduzeti potvrdno bušenje, a nakon toga će nam reći za tri meseca kada i gde će se to uraditi. Dakle, još uvek imamo da pređemo neki put. Kada budemo imali vesti, objavićemo ih", zaključio je on.