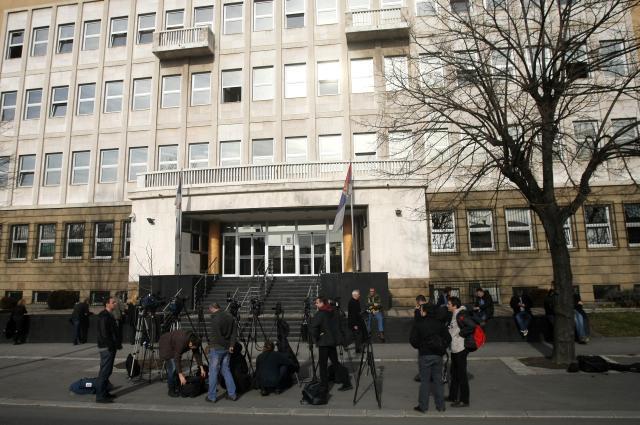 Pristina, February 11, 2014/Balkan Independent News Agency
By Albana Skenderaj, Berat Gashi
A court in Belgrade has given 106 years of imprisonment on Tuesday for 9 members of the paramilitary Serb formation "The Jackals". Meanwhile, two defendants have been exonerated of all charges brought against them, for the killing of 120 Albanian civilians in the villages of Pec during the 1999 war.
According to the court, the 9 paramilitaries are guilty of murder, rape, destruction of private properties of Albanians and deportation of civilian population to Albania.
The main defendant was Toplica Miladinovic, who was given a 20 year prison sentence. He was the commander of 177 unit of the Territorial Defense in Pec.
Milojko Nikolic and Dejan Bulatovic were also sentenced to 20 years in prison.
The other defendants were: Ranko Momic with 15 years in prison, Abdubalh Sokic with 12 years, Srecko Popovic with 10 years, Sinisa Misic with 5 years and Slavica Kastratovic and Boban Bogicevic with 2 years in prison.
The judge of this case was Snezana Nikolic Garotic. While issuing the ruling, she said that these defendants have been found guilty for the murder of 120 civilians in the villages of Qyshk, Zahaq, Pavlan and Lubenic.
The prosecution claimed that amongst the victims there were also women, youngsters and elderly people. The youngest victim was 19 years old and the eldest one was 87 years of age.
The court could not prove the charges against Radoslav Brnovic and Velko Koricanin and so, it exonerated them. /ibna/