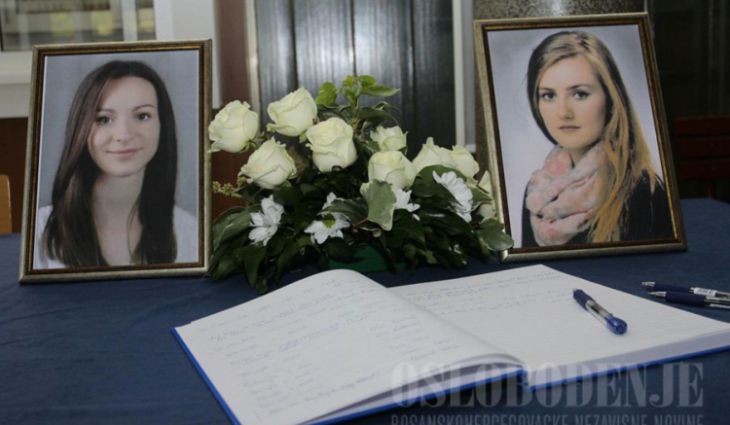 Sarajevo, October 13, 2016/Independent Balkan News Agency
By Mladen Dragojlovic
Sanjin Sefic, a 25-year old driver from Sarajevo, who killed two girls on the zebra crossing, was arrested on Wednesday evening in Serbian city of Novi Sad, where he fled after the accident.
Sefic was driving, as eyewitnesses said, with more than 100 kilometers per hour through streets of Sarajevo. On the crossroad he didn't stop on the red traffic light and hit Selma Agic and Edita Malkoc. The power of the hit was such that the bodies of victims were found more than 30 meters from the accident site. One of them died on the scene and another two hours later in the hospital. Sefic didn't even stop to try to help the victims, but continue the drive and disappeared into the night. His car was found several hours later.
Next morning, BiH border Police officers on the border crossing Uvac, allowed him to pass to Serbia, despite the information from Sarajevo which was sent to all Border Police stations in case that Sefic try to leave the country. The taxi driver who transported him to Serbia said to the police that he didn't know that he is driving the most searched fugitive in the state. The "red warrant" was issued one day too late but the Serbian police had information on the whereabouts of the "killer driver" and followed him to Novi Sad. When international warrant was issued, police arrested him and started the extradition procedure.
In the meantime, citizens have begun a series of protests demanding better security in the city and in the state. At the same day, three persons killed one young man from Rijeka, in Croatia, in front of building where he lived. They beat him with baseball bats and he died from heavy injuries to the head. Also, one man, unidentified until now, tried to kidnap a child from the schoolyard. All these cases show that security situation in Sarajevo is not good and that the authorities must start the process of very serious charges.
Changes are necessary also in the state security system in order to prevent the situations as it was with Sefic. The main question is: if there is the Directorate for coordination of police agencies in BiH, why this killer driver was able to pass the state border? On this, and many other questions, citizens expect promt answers. Their message from the protests is that quick action is necessary before someone else dies.
For two young students, unfortunately, it is too late.