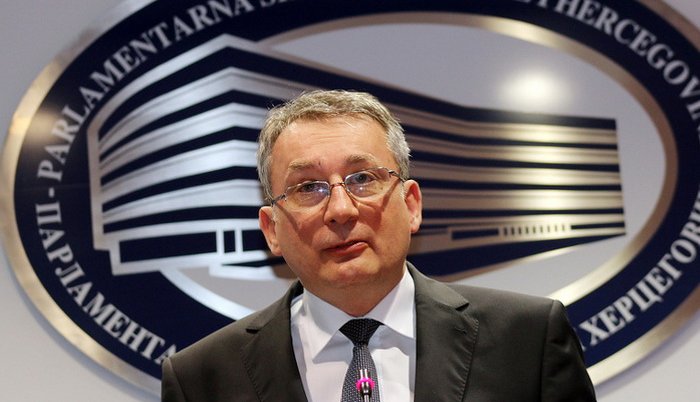 Banja Luka, February 16, 2016/Independent Balkan News Agency
By Mladen Dragojlovic
Republic of Srpska Newa Agency (SRNA) recently was publicly accused of serving only one political option in the RS and that it is not what it was supposed to be – a media service for all RS citizens.
President of the SDS, Mladen Bosic, recently said that SRNA serve one political party and publicly stated that he has come under attack of Agency, but the members of this collective think that it was an insult and an accusation for unprofessionalism. All of them described Bosic statement as "unprecedented political pressure on the editorial policy of the Agency", and called on all relevant protectors of free journalism to condemn such qualifications. In addition, SRNA editors decided to sue Bosic for his statements and qualifications. In a lengthy letter, which SRNA published, editor in chief of this media house, Milica Dzepina, required protection for the Agency from the OSCE and its Representative for Freedom of the Media, Dunja Mijatović.
"Without entering into the political views of Mr Bosic and the party headed by him, as well as their legitimate right to fight for their political goals,  we have to emphasize that it is absolutely unacceptable and for the sharpest condemnation any political action which, essentially, proclaims the whole collective participant in the the crime", Dzepina said.
However, after the first reaction to the editorial staff on Bosic's statement a group of journalists of this media house which, as they say, "is trying to do the job in a professional way", expressed a different opinion. They sent an open letter to the media in which they stated that SRNA is "kidnapped by one political option" and mostly confirm what Bosic said in his speech. This letter led to further divisions in the collective.
"We are not divided into two rather than three groupings within SRNA. The general manager, Nikola Deretic, doesn't want to interfere in these disputs. He is waiting for a pension on this position and he have no intention to involve himself at anybody's side. The situation is more difficult than ever, with journalists watching what others are doing and the atmosphere is on the verge of incidents", said for IBNA one SRNA journalist who wished to remain anonymous.
Through the Serbian news agency so far has passed a large number of journalists who now form the backbone of most newsrooms of media houses in Banja Luka and the entire RS. Change in editorial policy once asked SNSD and its leader, Milorad Dodik. At the time when he was in opposition, he was attacking this media house in a similar manner as Bosic is doing it now. After SNSD came to power, the whole management structure was changed and people close to SNSD were appointed on editors and managerial positions. Since "SRNA" in local language means "doe" the real question is: who is killing the doe? Is it Bosic, or it is suicide?