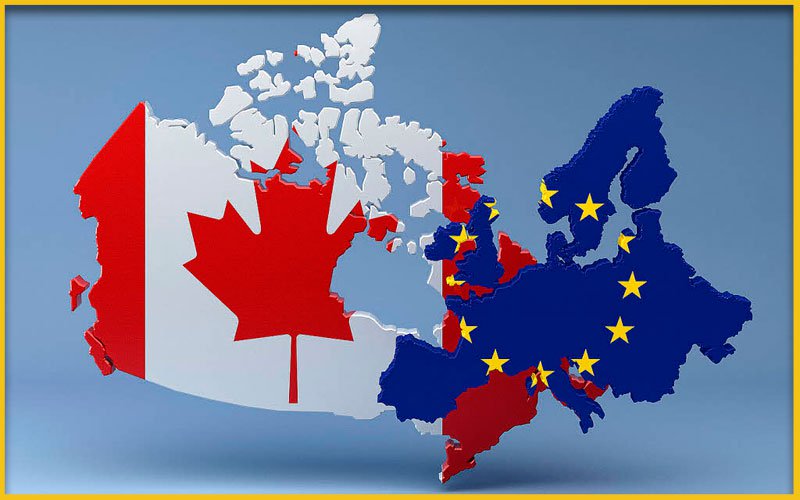 EU-Canada trade agreement enters into force tomorrow. The famous CETA would be in action since tomorrow, 21 September. It would be fully implemented, though, when all member-states ratify the agreement.
A lot of efforts have been done by the EU for the Comprehensive Economic and Trade Agreement (CETA). After Brexit, European Union "had" to prove that others trade treaties are possible.
Welcoming this milestone in the EU's trade policy, President of the European Commission Jean-Claude Juncker said: "This agreement encapsulates what we want our trade policy to be – an instrument for growth that benefits European companies and citizens, but also a tool to project our values, harness globalisation and shape global trade rules. This trade deal has been subject to an in-depth parliamentary scrutiny which reflects the increased interest of citizens in trade policy. The intense exchanges on CETA throughout this process are testimony to the democratic nature of European decision making and I expect Member States to conduct an inclusive and thorough discussion in the context of the ongoing national ratification processes of the agreement. Now it's time for our companies and citizens to make the most out of this opportunity and for everyone to see how our trade policy can produce tangible benefits for everyone".
On behalf of the Commission, Commissioner for Trade Cecilia Malmström added: "Things are about to change for our exporters. The provisional entry into force allows EU companies and citizens to start reaping the benefits of this agreement right away. This is a positive signal for the global economy, with the potential to boost economic growth and create jobs. CETA is a modern and progressive agreement, underlining our commitment to free and fair trade based on values. It helps us shape globalisation and the rules that govern global commerce. Moreover, CETA underlines our strong commitment to sustainable development and protects the ability of our governments to regulate in the public interest. This agreement also vastly strengthens our relationship with Canada, a strategic partner and ally with whom we have deep historical and cultural ties."
The provisional application of CETA on 21 September follows its approval by EU Member States, expressed in the Council, and by the European Parliament. It will only enter into force fully and definitively, however, when all EU Member States have ratified the Agreement. The Commission will work with EU Member States and Canada to ensure its smooth and effective implementation./IBNA