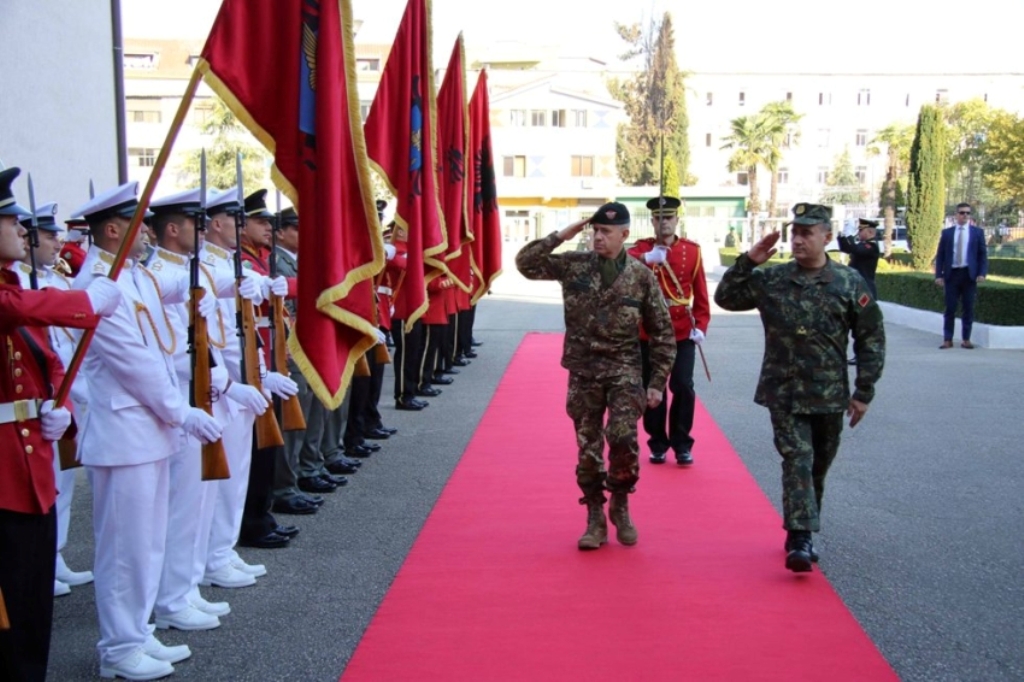 Albania and its Armed Forces remains a trusted partner for NATO's operation in Kosovo (KFOR).
Such fact has been confirmed by KFOR's commander, general major Giovanni Fungo, who held an official visit today in Tirana.
According to Fungo, Albania has a well prepared personnel, while it has obtained KFOR's assistance, especially in securing the crossing path from the entry point in the port of Durres to the border.
Meanwhile, the Albanian deputy  Minister of Defence, Petro Koçi said on his part that KFOR is considered a success story for NATO.
"KFOR guarantees security and stability for all the citizens of Kosovo. But, on the other hand, we back the transformation of FSK into an Armed Force. This will help peace and stability in Kosovo and the region. This issue must continue to be discussed by the Alliance", Koçi underlined.
Meanwhile, the General Chief of Staff, general brigadier Bardhyl Kollçaku has praised the role and the personal leadership of KFOR's commander and the successful handling of several delicate and difficult situations. /balkaneu.com/