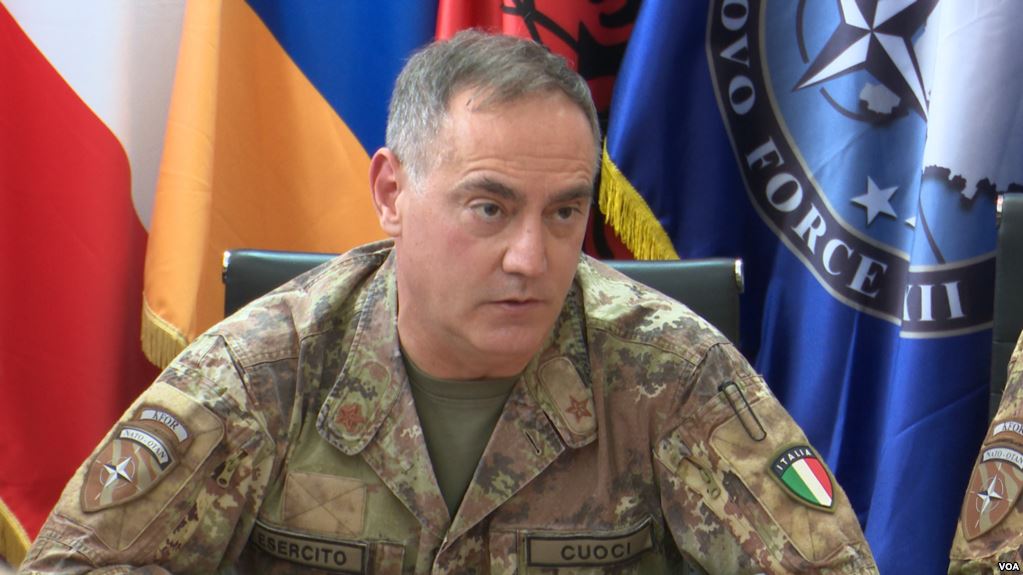 Commander of NATO peacekeeping forces to Kosovo, general major Salvatore Cuoci calls on the sides to solve all their disputes in a peaceful way and prevent any use of violence.
Cuoci made these comments in a news conference where he commented the events which took place last week in the north of Kosovo with the arrest of four members of the Serb community, three of which were arrested as part of the ongoing investigations on the killing of the local Serb politician, Oliver Ivanovic.
Commander Cuoci said that tension has mounted last week, especially in the north of Kosovo.
"I call on all sides to address their disputes in a peaceful and responsible way. We expect everyone in this region to show restraint and support every effort being made to normalize the situation and avoid tension", he said, adding that Kosovo has made lots of progress and that it would be a huge mistake to waste all this. /ibna/