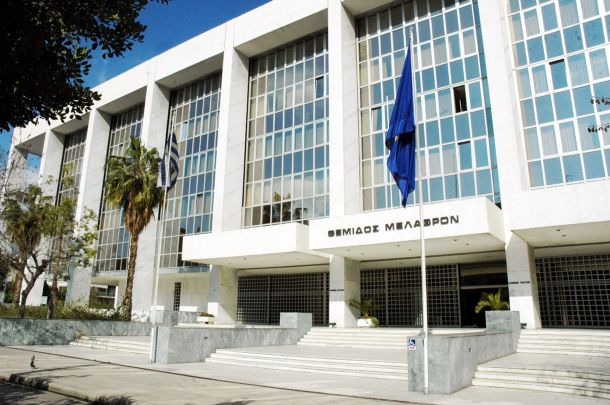 By Christos T. Panagopoulos –

A person who seems to know a lot about the overall paramilitary activity of the neo-Nazi party, Golden Dawn, is ready to testify before the Deputy District Attorney of the Supreme Court, Haralambos Vourliotis, according to Greek media reports.
If, according to judicial sources, the individual decides to testify, it is likely to enter in witness protection status.
Meanwhile, deputy of the "Independent Greeks" party, Notis Marias, has already been subpoenaed by Vourliotis to testify about the Golden Dawn. The latter is already conducting a widespread investigation over 32 judicial proceedings, which refer to cases pending for the prosecution of members belonging to the Golden Dawn.
Journalists have also testified before Vourliotis, after taking interviews from former members of the party.
The "group of six" who called Roupakias
According to reliable sources, judicial authorities have found that a group of six individuals, who phoned to Giorgos Roupakias, the person who on Tuesday 17 September murdered 34-year-old musician, Pavlos Fyssas, in Keratsini.
It is believed that these persons made consecutive phone calls in Roupakias's cell phone after the crime had been committed.
Anti-fascist protest in Syntagma Square
In the meantime, Greece's biggest labor unions (GSEE, ADEDY), have already scheduled a massive anti-fascist protest at 18:00 (Greek local time) in the heart of Athens, in Syntagma Square.
ADEDY called upon citizens to "express in full their disgust for the murder of Pavlos Fyssas, to condemn all nazi and criminal actions committed by the Golden Dawn and demand right now all those legislative, educative and social initiatives in order to confront the neo-Nazi violence".
The protest is supported by political parties like SYRIZA, PASOK, the Independent Greeks and the Democratic Left.
Source: Naftemporiki
You may also read: