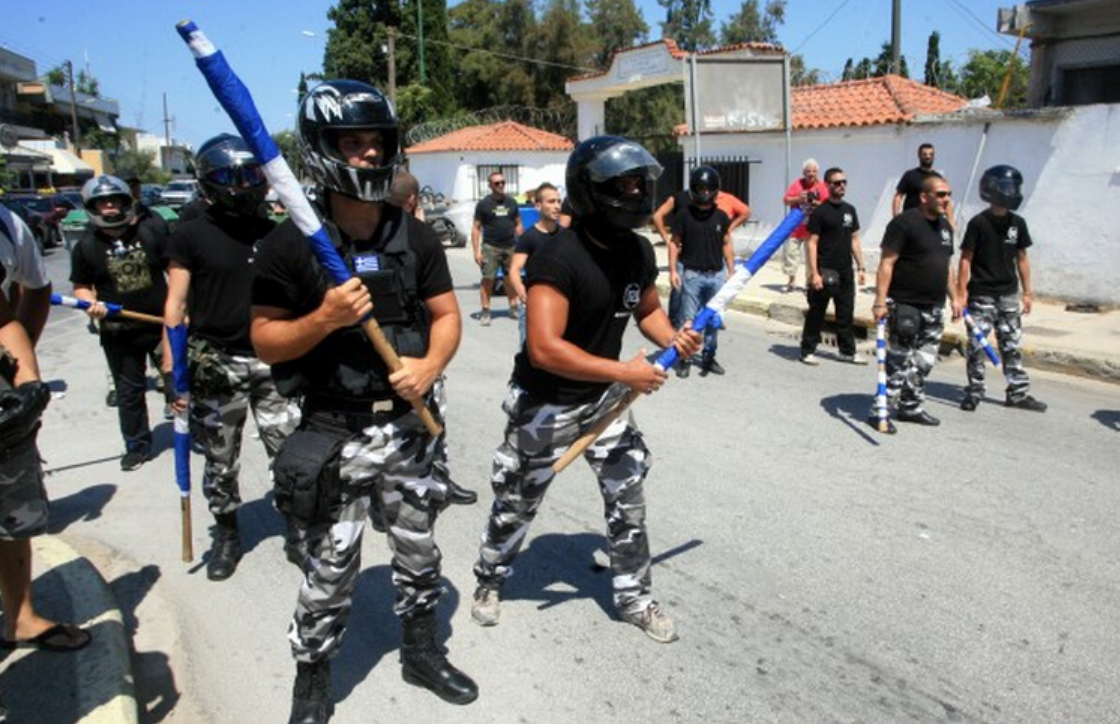 Review by Christos T. Panagopoulos –
As an investigation into Golden Dawn widened, the 34-year-old head of the ultra-rightwing party's Perama cell, who is alleged to have coordinated a violent assault on nine Communist Party (KKE) members last month, was to face a prosecutor on Friday.
The suspect is also charged in connection with an attack on a group of Egyptian fishermen in Perama in the summer of 2012.
According to police, the 34-year-old suspect telephoned Giorgos Patelis, the head of GD's Nikaia chapter, after the murder of leftist rapper Pavlos Fyssas last month.
Testimony by witnesses to the Perama assault has also implicated GD's MP for Piraeus, Yiannis Lagos. One witness said he saw Lagos arrive at the scene shortly after the beating, which left nine KKE people in hospital, and start shouting at police who had subsequently raided the Perama offices of Golden Dawn.
Source: Kathimerini