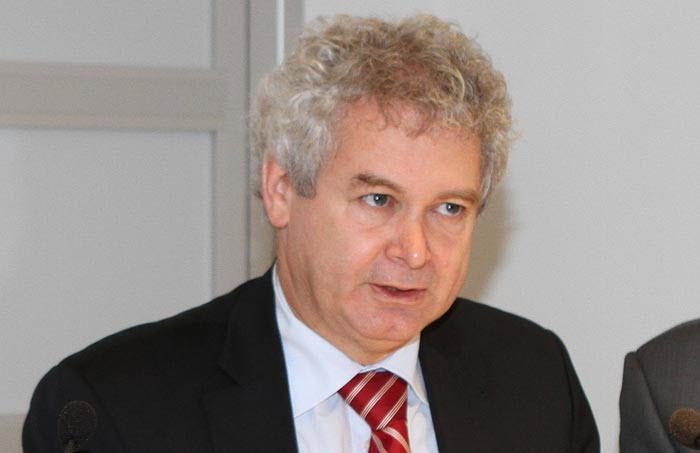 By Christos Meliopoulos – Nicosia
The choice of Ambassador Andreas Mavroyiannis for the post of the negotiator in the renewed UN-led Cyprus issue talks starting in October has been received positively by involved parties.
Notwithstanding objections raised by opposition politicians regarding the expediency and wisdom of the Republic being represented in such talks by anyone other than the President, Mr Mavroyiannis seemed like "the obvious choice", as a Cypriot commentator put it.
"He has garnered respect abroad following his handling of the Cypriot presidency of the Council of the EU (in the second half of 2012). I remember how impressed I was by how straightforward, honest about drawbacks yet convincing he had proven to be when he spoke at an LSE meeting on the EU Multiannual Financial Framework," said a British academic who was present at that London event last autumn.
Mr Mavroyiannis is a firm believer in the potential of a united Europe, although his experience must have taught him how difficult or even disappointing things can get in such a union. In typical manner he quietly and humbly acknowledged this new honour bestowed on him by his country's leaders, but he might well turn out to be used as a thorny Trojan horse in the EU's side by President Anastasiades. His close connections and inside knowledge of the European Union could prove invaluable in any attempt to bring Brussels before its responsibilities towards an occupied member country.
Turkish Cypriot officials initially strongly objected to the intended appointment of a negotiator by Nicosia. Following the appointment itself by the National Council on 16th July, though, these objections were notably less vocal.
The new Cypriot negotiator could confirm the hopes (or fears) of those who see that slowly but steadily expectations from the talks have been raised. But the Cyprus problem has time and again proven impossible to crack. During the brief discussion with the British academic who praised Ambassador Mavroyiannis's skills, when IBNA commented that he might have managed to bridge some differences over the EU budget but did not seal the deal, the reply was that other forces and strong conflicting interests were in play. The academic quickly added that everyone should hope Mr Mavroyiannis proves second time lucky.