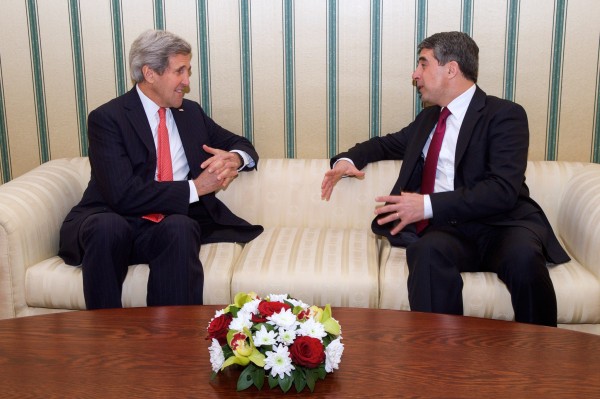 Sofia, January 15, 2015/ The Sofia Globe
United States backing for energy diversification and for the Bulgarian government's recently-adopted updated strategy on judicial reform were voiced by US secretary of state John Kerry during talks in Sofia with President Rossen Plevneliev, Prime Minister Boiko Borissov and Kerry's counterpart Daniel Mitov.
Speaking on January 15 in the Bulgarian capital at a joint news conference with Borissov, Kerry said that no country should be completely dependent on another for its energy supplies.
Kerry's remark was made against a background of Bulgaria's complete dependence on Russia for its natural gas supplies, and an overall lack of energy supply diversity. Bulgaria also was blamed by Vladimir Putin when the Russian leader announced the shelving of the South Stream project, although Moscow's gas pipeline plan would have done nothing for energy diversity for Bulgaria.
Kerry said that the US would send an energy expert to work with Bulgarian energy officials to help develop a plan for the country's energy future.