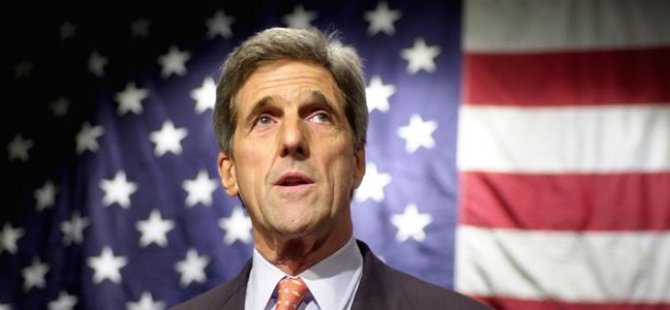 Nicosia, December 3, 2015/Independent Balkan News Agency
By Kyriacos Kyriacou
US Secretary of State John Kerry arrived this afternoon at the Presidential Palace in Nicosia where he is received by President of the Republic of Cyprus Nicos Anastasiades.
The main issue on the agenda is the Cyprus problem and the ongoing negotiations between the Greek and Turkish Cypriot sides to unify the island since the 1974 Turkish invasion. The US Secretary will be also informed on the economic aspect of a solution as well as issues concerning security and guarantees.
The meeting is also attended by Foreign Minister Ioannis Kasoulides, Minister of Finance Harris Georgiades, Minister of Energy, Commerce, Industry and Tourism Yiorgos Lakkotrypis, Government Spokesman Nikos Christodoulides, Under Secretary to the President Konstantinos Petrides as well as other US officials.
Earlier today, Kerry held a meeting with his Cypriot counterpart Ioannis Kasoulides, with whom they discussed the Cyprus problem, bilateral relations and regional issues.
Later on he is expected to make a statement to the press at the Fulbright Center in the UN buffer zone in Nicosia.
Later in the evening the US State Secretary will attend a dinner hosted by Lisa Buttenheim, the UN Secretary General`s Special Representative in Cyprus and Head of the UN Mission.  President Anastasiades, Turkish Cypriot leader Mustafa Akinci and UN Secretary General`s Special Advisor on Cyprus Espen Barth Eide will also be present at the dinner.
The main issue of the meeting will be the Cyprus talks and the prospects of a solution in the framework of the UN – led negotiations which resumed in May this year.
Kerry is set to meet with Mustafa Akinci tonight.
Cyprus police are taking "draconian" security measures in preparation for Kerry's arrival.
Kerry will be heading to Athens on Friday. In Greece the Secretary of State is expected to discuss a wide array of topics with the government. On their agenda are talks on the migration crisis and progress in economic reform.