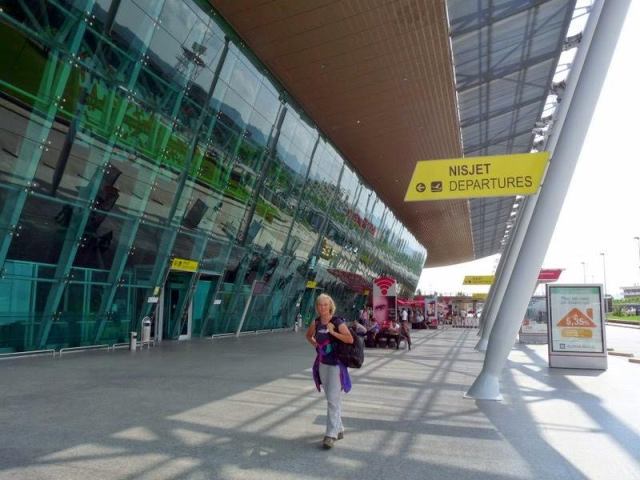 Tirana, 26 April 2016/Independent Balkan News Agency
A few days after the Albanian government and Tirana International Airport signed the agreement for the liberalization of international flights and the extension of the concession to 30 years, the company has sold the concession earned 11 years ago to the Chinese.
The financial services known group China Everbright based in Hong Kong, formalized yesterday through a press release that it has signed the agreement for the purchase of concession rights in the Tirana International Airport.
"China Everbright has the pleasure to announce that Keen Dynamics Limited, a consortium shared between China Everbright and Friedmann Pacific Asset Management, has signed an agreement to buy Tirana International Airport-concessionary developer and the airport operator of the capital of Albania", says the official release of the company.
The Chinese say that the company that will take over the concession rights is "Keen Dynamics Limited" and based on the agreement, it will exert these rights until 2027.
Both companies, China Everbright and Friedman Pacific are registered in Hong Kong.
"The acquisition of 'Mother Teresa' Airport is the first step of our strategy to extend our global infrastructure", declared the general director of China Everbright Limited, Chen Shuang. China Everbright Limited is a financial and investment company that operates in China and Hong Kong, where it is also based. The mother company is China Everbright Group, entirely owned by the state. Meanwhile, Friedman Pacific founded in 2000 is a company specialized in the aviation sector and airport projects.
In 2015, along with Shandong High-Speed Group Co., Ltd., it bought 49% of Toulouse-Blagnac Airport, ATB, the biggest airport in southwest of France. China Everbright Limited and Friednman Pacific have collaborated before when they joined efforts to invest at China Aircraft Leasing Group Holdings Limited, initially established by Friedman Pacific.
Meanwhile, the press release doesn't reveal the figure of this important transaction, but it offers an evaluation for 'Mother Teresa' as the airport with the fastest growth in Europe. However, unauthorized sources claim that the value of the transaction is 90 million USD.
The airport was taken through a concession agreement in 2005, when the number of  passengers per year travelling through it was 600 thousand.
Meanwhile, in 2015, it reached a figure of 2 million passengers a year.
Currently, TIA is comprised of the German company "AviAlliance GmbH", the main investor with 47% of the shares, by the other German company DEG Deutsche Investitions-und Entëicklungsgesellschaft mbH with 31,7% of the shares and the Albanian-American Fund of Enterprises with 21,7% of the shares.
TIA's contract with Albanian authorities was supposed to last until 2025, but based on an agreement reached a few weeks ago, this agreement is expected to last for another two years. According to this agreement, TIA gave up on the exclusivity that it had on international flights, thus enabling authorities of the country to exploit other airports. The first one that will become operational is the airport of Kukes. In exchange, the contract with TIA will be extended for another two years. /balkaneu.com/