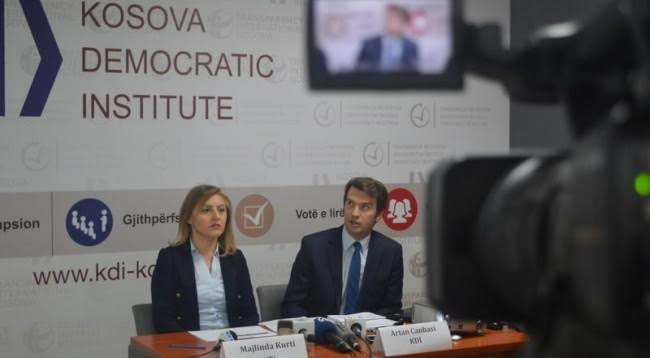 The latest report by Transparency International called "Global Corruption Barometer", part of which is also Kosovo's Democratic Institute, says that two thirds of people in Kosovo rank corruption as one of the biggest problems in the country.
This report which includes 42 countries of Europe and Central Asia, ranks Kosovo third on the list in terms of the perception of the citizens that corruption is one of the three biggest problems that the country faces.
67% of respondents believe that government of Kosovo is not doing a good job in fighting corruption.
The data offered by the Barometer are an accurate measurement of the level of the spreading of corruption in a country. Representatives of KDI have delivered a press conference today to present the results of this barometer.
"From the countries of the region, Kosovo has a low level of bribery with only 10% although there's room for improvement. This means that our country has managed to control bribery in the public sector better than other states. In Albania (with 34%) and Bosnia and Herzegovina (with 27%), this phenomenon is much more spread", said Artan Canhasi of KDI.
Meanwhile, respondents said that they believe 46% of government officials and MPs are corrupt. Meanwhile, religious leaders followed by Police of Kosovo are believed to be the least involved in corruption. /balkaneu.com/