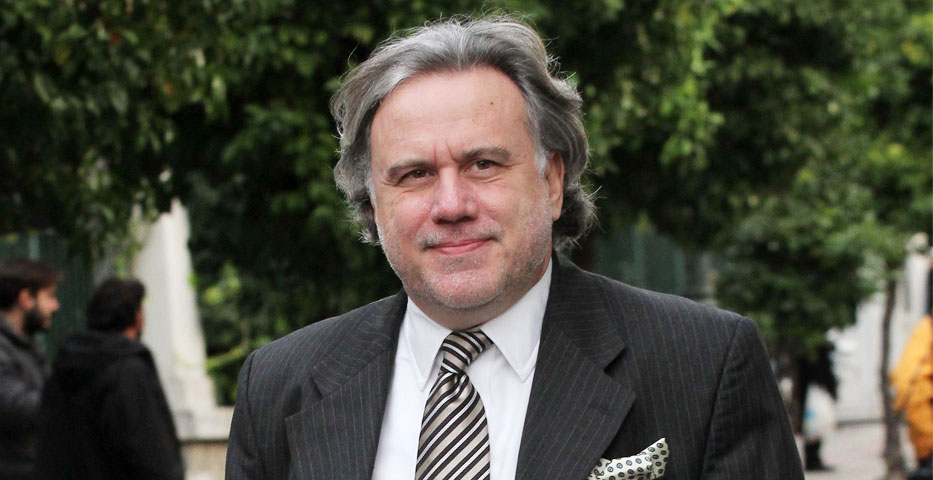 Athens, April 22, 2016/Independent Balkan News Agency
By Spiros Sideris
"The deal for social security has been sealed", said Labour Minister Giorgos Katrougalos at noon on Thursday, after meeting with representatives of Institutions.
He stressed that the government's proposal on supplementary pensions was accepted.
As he said, it has been agreed to increase contributions for supplementary social security for the period between June 1, 2016 – May 31, 2019 by 1% and 0.5% for the next three years.
He added that it remains to be clarified how to save an additional 70 mln, 10% of the total of 700 mln that was needed in order to close the intervention package in social security.
The bill will be submitted within hours in the House, the Labour Minister made known.
The agreement announced by Katrougalos adds to the Eurostat announcement for a primary surplus of 0.7% of GDP for 2015, which strengthens the economic team in view of the Eurogroup in Amsterdam on Friday.
The quadriga will not leave for the Eurogroup. As it became known, it will remain in Athens to continue negotiations.
A government source said that the agreement is close and that the only obstacle is the tax-free limit and the insistence of lenders to reduce it below 9,100 euros.
"We have almost converged in the issues of social security and red loans", he said.
Court of Auditors blocks the Social Security bill
Unconstitutionality block in Katrougalos' social security bill puts the plenary of the Court of Auditors, which had been asked for its opinion, as is the case in each tabling of bills of financial interest in the House. According to the rationale drawn from the Assembly, which convened to give its Opinion, the Court considers that the provisions of the social security bill are unconstitutional, focusing as a cornerstone of this unconstitutionality, in the fact that public and private employees are included in body.
The plenary of the Supreme Financial Court states that the bill "if it is based on the single insurance treatment of persons, who under the Constitution can not be subjected to the same social security organisation, raises unconstitutionality issues in its entirety since its legislative foundation is overturned".