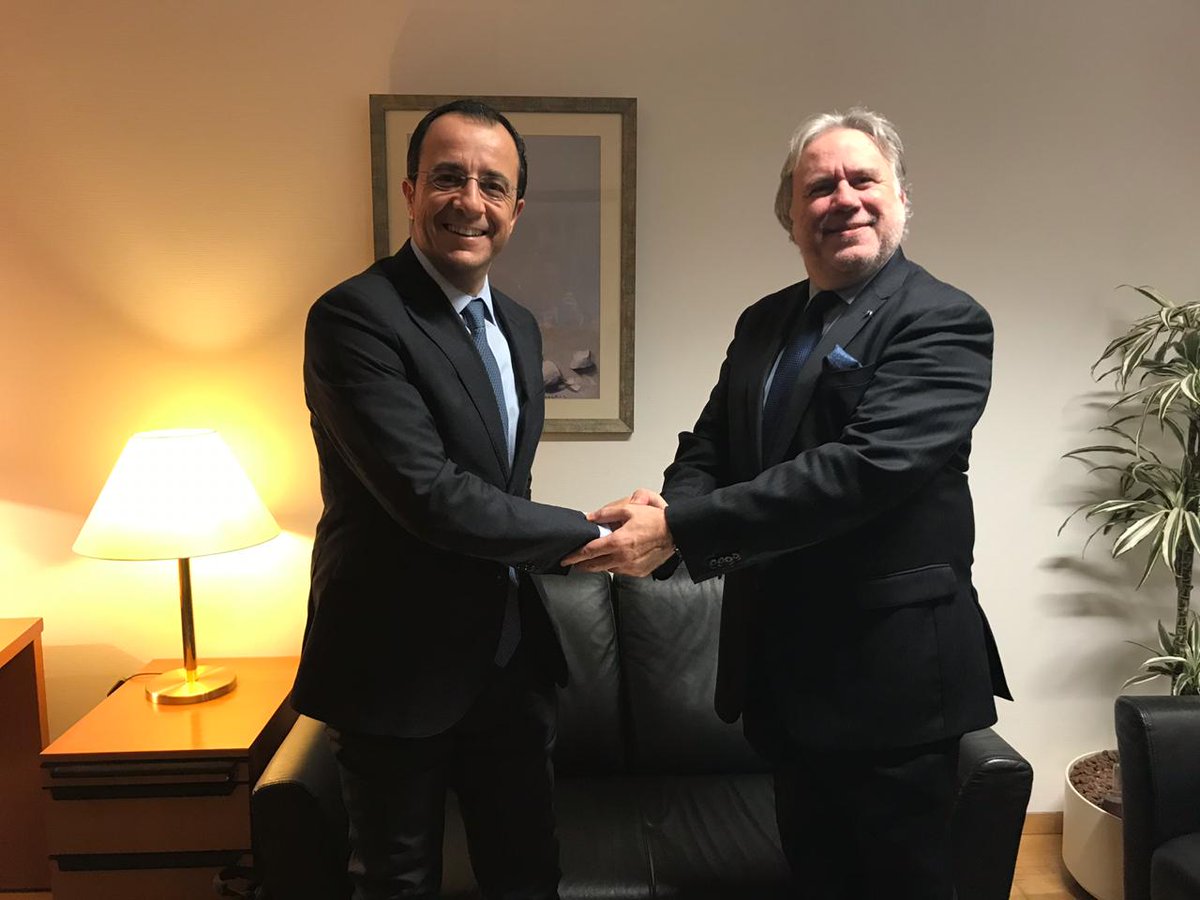 With his counterparts from France, Jean-Yves Le Drian, and Cyprus, Nicos Christodoulides, met the Greek Deputy Foreign Minister, Giorgos Katrougalos, on the sidelines of the works of the EU Foreign Affairs Council in Brussels on Monday, 19 November.
With the French Foreign Minister, Katrougalos discussed the issues raised by the EU Foreign Affairs Council, as well as bilateral issues.
With Nicos Christodoulides, the Greek Alternate Minister discussed the latest developments in the Cyprus issue and the coordination of actions to address current issues. As Giorogs Katrougalos stressed in statements after the end of the EU Foreign Affairs Council, "we are coordinating our action with Cyprus to deal with current issues, such as the inalienable sovereign right of Cyprus to exploit its resources, and for our coordination on all other national issues. And we will continue to work closely with respect to International Law, by rejecting any "noise" that challenges rights based on the Law of the Sea, on international agreements concluded by our countries".
The Foreign Affairs Council discussed the ratification of the Brexit agreement, "which is an honest compromise that covers the interests of the EU-27 and the UK", according to Katrougalos, while there was support and solidarity from the part to Greece to Spain, which has a special issue with Gibraltar.
In his statements, the Greek deputy FM noted that "all the other issues that the Council has faced are linked to an important request: that European foreign and defense policy be robust and as autonomous as possible. We supported this during this meeting, as far as Ukraine is concerned, and with regard to Bosnia and Herzegovina – where we also supported the need for the European prospects of the Western Balkans as a hope for their future – and of course for Yemen which faces a deep humanitarian crisis"./IBNA