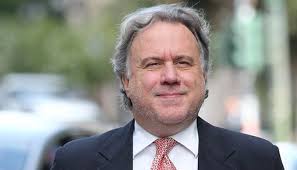 Earlier today, during his speech at a Eurobank event dedicated to the official presentation of the "ExportGate Trade Club Alliance", the Alternate Minister of Foreign Affairs Georgios Katrougalos said that the country is back on development track again thanks to the sacrifices made by the Greek people.
Financial diplomacy, exports, tourism and lower levels of unemployment have helped push ahead with Greece's development rates, said the Alternate Minister.
Thanks to "Go International" business programme of Eurobank, Katrougalos stressed that the Ministry of Foreign Affairs is supporting all efforts of Greek advancement toward a more outward – looking direction of local businesses.
Finally, he said that discussions are underway so that the Greek National Action Plan for the promotion of exports becomes part of a wider, more fertile and steadier national strategic planning scheme on exports…/IBNA