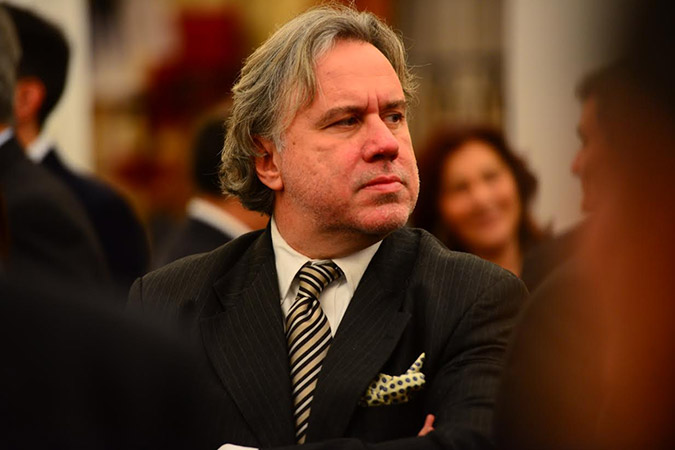 Athens, January 7, 2016/Independent Balkan News Agency
By Spiros Sideris
The protection of the main pension is an absolute commitment of the government and therefore there is no talk of their new reductions as all of this money goes straight to the market, and what's more, it sustains many families, says the Minister of Labour, Social Security and Welfare Giorgos Katrougalos in an interview with the newspaper "Avgi".
He described as "teratology" the talk of a "new generation of pensioners with 600 euros"
The minister stressed that "current pensions are fully protected now and forever and the key feature of our proposal is the new institution of the National Pension, which is designed to protect against poverty and the social exclusion of all pensioners, including those who were long-term unemployed or with intermittent work history".
He calls any talk of the reduction of new pensions as an absolute and deliberate perversion of reality.
He underlines that National Pension concerns everyone, both Greeks and foreigners who have been working legally in the country for at least 15 years and that is "the basic social redistribution tool of our reform".
For example, for someone who retires today with 700 Euros Katrougalos states that "for 35 years of work he will get the national pension of 384 Euros, plus the reciprocal part of 266 Euros (a total of 650 Euros, with a replacement rate of 93%), plus subsidiary pension".
Commenting on the so-called "new generation of pensioners of 600 euros", the Minister characterizes the claim as "dirty and provocative" and "teratology" without basis, which is "not even expressed by opposition parties".
Regarding the inclusion of all funds in the single social security institution, Katrougalos notes: "We are moving ahead for the first time, a real functional integration with the same rules for all, in the public and private sectors, for employed and self-employed people, both in contributions and the method of calculating the pension. Special care will be taken for farmers, due to their special characteristics".
He notes that the EBRD will be the only institution of subsidiary pension (much like the evolved IKA will be the sole institution of the main insurance) with their property into a single "piggy bag" guaranteed by the state.
Finally, regarding the idea of the ​​internationalisation of the negotiation and the "battle", Katrougalos agrees that "national insurance is a national issue, because it concerns all of us, a class issue, because it can not be solved in a socially neutral way, and European issue because it concerns, as said the Greek President a part of Europe's identity: the welfare state".