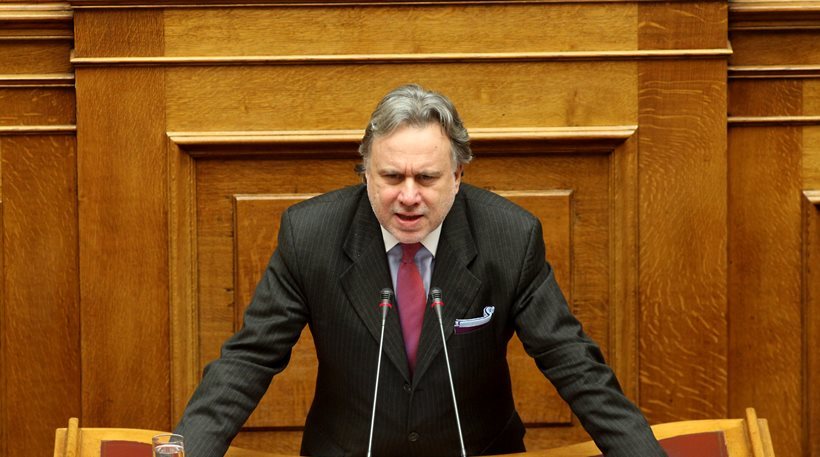 Athens, April 27, 2016/Independent Balkan News Agency
By Spiros Sideris
Tax bill passes in principle
With the votes of only Syriza MPs and Independent Greeks passed in principle, by the relevant committees of the House, the insurance bill.
The pension reform that is being attempted in Greece is unprecedented for its extent and its nature, Labour minister Giorgos Katrougalos said talking about the insurance and pension bill, during the sitting of the House committees with representatives from stakeholders.
Katrougalos said that, since 1932, El. Venizelos had envisioned the creation of a single social security institution, and that unlike other insurance reforms that took place in Europe and promoted the funded scheme, the Greek reform is charitable and takes care of the weak and the great majority of the Greek people.
"We went with a defined benefit scheme to target the 90% of the insured, who in the new system stand to gain", said the Labour minister and noted that 87% of employees receive a salary below 1,000 euros per month and will have a 85% replenishment in their main pension, not including the subsidiary one.
Referring to the positions of the representatives of bodies, he said that contrary to what happened to the social security reforms made in recent years in Europe, where there was a minimum level of dialogue between the Governments of the social partners and trade unions, in Greece most sectors demanded from the beginning the total withdrawal of the bill and refused dialogue on specific issues.
He praised however, the stance of the Economic and Social Committee of Greece (ESC), and professional associations such as ESAC and GSEBEE, and referred in particular to the refusal of doctors lawyers and engineers to discuss the creation of a professional fund. He added, however, that he will keep this issue open to dialogue after the passage of the bill.
In particular, for the social security of scientists he reported that following the improvements made in the combination of tax and insurance contributions, whoever has less than 20,000 income stands to gain.
"I am a class defector, I not defend those who have an income of 50,000 a year. The self-employed and farmers are socially stratified, as such the interests of the lawyer working free lancer are different that those of the  owner of a law firm, who is not a lawyer but a businessman", pointed out the Labour minister.
Concluding, he pledged to file actuarial studies at the next committee meeting and attributed responsibilities to New Democracy and PASOK, because, he said, the handling of social security during the period 2010 to 2014 aggravated the deficits of Funds to such an extent, that they multiplied its negative effects on government debt.