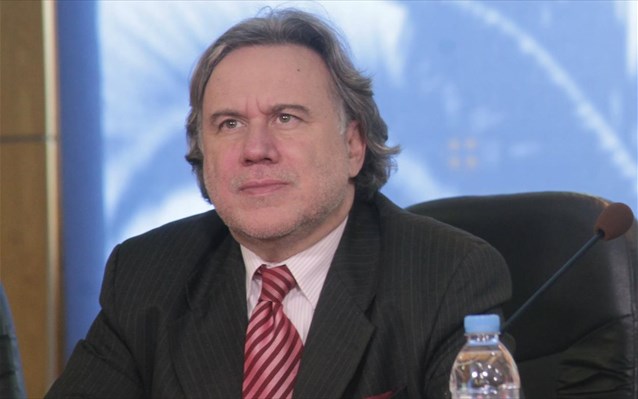 Athens, January 15, 2016/Independent Balkan News Agency
By Spiros Sideris
There will not be a reduction in primary pensions assured once again Labour Minister Giorgos Katrougalos, stressing that the government not only does it not negotiate it, but is prepared to get into a conflict with the lenders.
Speaking on ANT1 television, he stressed that there still hasn't been an official response from the institutions for social security system, and noted that their logic is not to increase contributions.
He noted that the lenders have accepted the national pension and uniform rules for all in the social security system, but confirmed that they ask for income criteria for national pension.
He assured that there will be no reduction for low and medium pensions to young retirees.
"The new pensions will not be reduced for small and medium incomes, as is estimated", he said and added that there may be small increases in low pensions.
Regarding the contributions of the self-employed, he said that they will be calculated on the basis of their real income, while on supplementary pensions he noted that there will be a battle to avoid their reduction.
In early February the vote for social security
Optimism that the bill for social security reform will be approved without difficulty, Katrougalos expressed at a meeting with journalists on the sidelines of the OECD Council.
"In my opinion, there is no possibility for the parliamentary majority no to be compact. We are hoping instead for its enlargement", he said.
He acknowledged, however, that the prediction that the parliamentary process be completed by the end of January is not feasible.
"We can't make it for the end of January", he explained, "because there must be a discussion.  Such a serious bill like social security cannot be tabled with the urgency procedure. We intend to table it in January, so that the vote takes place in the first ten days of February", he said.
When asked if there have already been reactions from the institutions on the bill and whether it was to be discussed at the Eurogroup yesterday, he replied:
"The Eurogroup did not discuss for social security, because there has not yet been a negotiation with the institutions. We have no official reaction so far by the institutions for the over 170 pages we sent them.
It is the first time that they have to translate and not we, as was the case with the bills that were coming from Brussels.
The social security is a national reform, and we have brought it before the institutions to have a discussion with them. We hope that the negotiations will be in good faith, but we are told in advance that there are certain things that we feel are out of the table such as the reduction of the main pensions".