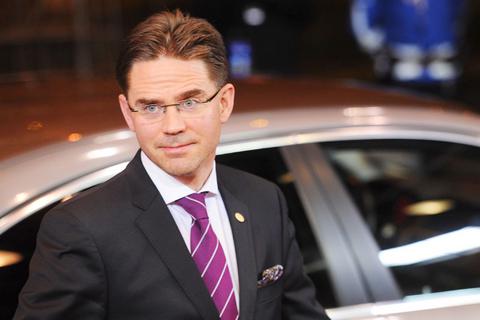 Athens, April 24, 2015/ Independent Balkan News Agency
By Spiros Sideris
"Things are going in the wrong direction, but let's be positive", said the vice president of the European Commission Jyrki Katainen, who is in Greece on an official visit.
In a press conference at the offices of the European Commission in Athens, Katainen stressed that "it is in the hands of the Greek authorities to proceed with reforms" and urged the government to "do what it has to do on its part", since as he said: "The confidence in Greece decreases".
He added that he is aware of the sacrifices that have been made, while referring to the situation in the country he said: "The crisis here is greater than anywhere else. Europe wants to help Greece".
"Greece has significantly improved competitiveness, but we must fight corruption, improve the legal system for the development of entrepreneurship and to proceed with the liberalisation of professions", the commissioner added.
Katainen also met with the President of the Greek main opposition party New Democracy, Antonis Samaras. The two men discussed the current developments in the economy and in Europe.