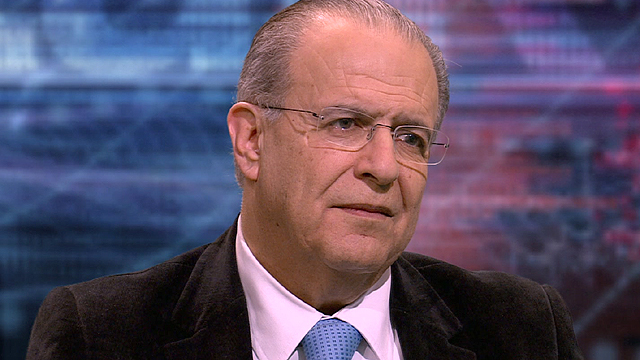 London, May 18, 2015/ Independent Balkan News Agency
By Thanasis Gavos
"Non-settlement (of the Cyprus issue) cannot be a solution or a choice. The withdrawal of Turkey was and still remains the utmost national priority," the Foreign Minister of the Republic of Cyprus Ioannis Kasoulides said over the weekend during a three day unofficial visit to the UK.
Mr Kasoulides was speaking at an event to commemorate the 60th anniversary of the liberation struggle of EOKA (1955-1959) against British colonial rule and to mark 20 years since the 'Melathron Agoniston' was founded in Nicosia, an advanced medical centre and house for the elderly, an initiative of veteran EOKA fighters.
As he said, "the aim today is none other than the full reversal of the Turkish invasion fait accompli, something that will be achieved only with the settlement of the Cyprus issue and the withdrawal of Turkish troops from Cyprus."
He elaborated on the negotiating tactics with which the Cypriot government is presented. The first negotiating way, said the minister, amounts to an 'all or nothing' approach. "Taking this road may preserve the maximalist claim within the framework of the long struggle, but at the same time it also maintains the military presence of Turkey and the settlers, increasing the prospect of upgrading the pseudo-state," he warned.
The alternative approach, favoured by the government, "focuses on seeking a viable and working settlement of the Cyprus issue within the framework of the ongoing negotiations; at the same time, such a settlement would not be incompatible with maintaining and safeguarding the Greek identity and the Greek culture within the Greek community."
In an interview with London's Greek Radio LGR Mr Kasoulides said he is optimistic about the resumed settlement talks between the two communities following Mustafa Akinci's 'election' as the leader of the Turkish Cypriot community. "The reasons (why Turkish Cypriot went for Mr Akinci) send a strong message. Apart from their wish for a resolution to the Cyprus issue, their main message is that they do not wish to be absorbed by Turkey; they want a Cypriot future. This is the message our community needs to comprehend and react accordingly."
He said that the renewed negotiations are starting from the point they were when suspended last October, that is the third phase during which the two sides will try to minimise their differences on the main aspects of the Cyprus problem: administration, properties and elements of the territorial issue.
Asked to comment on the Turkish Cypriot negotiator Ozdil Nami's aim for an agreement by the end of the year and on suggestions of a possible double referendum in the spring of 2016, Ioannis Kasoulides commented "why not". But he stressed that the quality of the solution should not be disregarded in favour of speed, dismissing any notion of pressure from key international actors to adopt a tight timetable for the negotiations.
He also sent a message to the British government. Although in his speech during the EOKA struggle anniversary event he identified specific examples of the significant improvement in the bilateral relations between the two nations, such as cooperation on defence, security, commerce and tourism, he issued a mild mannered warning: "We should, however, note the obvious: the final and historical conciliation with the United Kingdom will occur and depend on its stance over the ongoing efforts to settle the Cyprus problem."
The Foreign Minister was also asked by LGR to comment on the "weak" international reaction to the incursion by the Turkish vessel Barbaros into the Exclusive Economic Zone of Cyprus, which led to the suspension of the talks. "If the countries that had this weak reaction, the British included, gave Turkey the impression that she gained something from such action, then it amounts to nothing else than an encouragement for Turkey to repeat it. But they should know that if Turkey repeats it, then every effort to get into a smooth process of settlement in Cyprus will sink. I hope they are acting pre-emptively and explaining to Turkey that if she attempts anything similar this time she will have to face severe consequences with them."