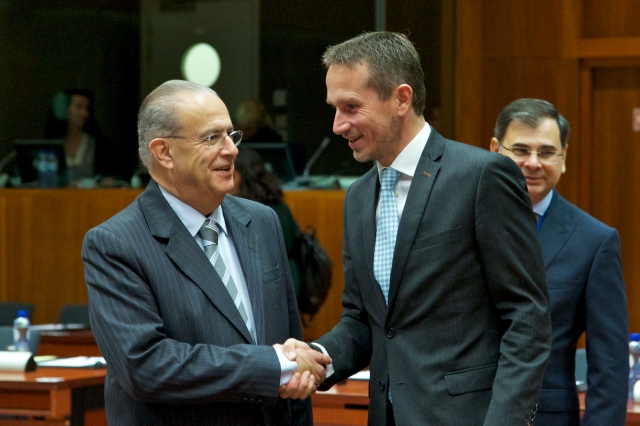 The Minister of Foreign Affairs, Mr Ioannis Kasoulides, participated in the deliberations of the EU Foreign Affairs Council, held today in Brussels. Main issues in the agenda included the recent developments in Turkey, the Easter Partnership and the situation in Southern Neighbourhood.
In his intervention during the discussion on Turkey, the Minister of Foreign Affairs referred to the unsuccessful coup attempt in the country, stressing that the EU stood on the side of the Turkish Government after the events of July. However, the coup does not constitute an alibi for Ankara to proceed with actions that oppose to any notion of the rule of law and the fundamental rights, such as the freedom of speech and the Press, Mr Kasoulides underlined. Then, the Minister of Foreign Affairs expressed his concern for the anti-European rhetoric adopted by Turkish governmental circles and President Erdogan, who does not hesitate to threaten the EU on key matters, such as the migration issue. The EU, he stressed, should act and defend its values and policies with courage and determination.
Furthermore, Minister Kasoulides briefed his EU counterparts on the recent developments on the Cyprus problem and the perspectives for the achievement of a solution. Especially, on the issues of security and guarantees, the Minister of Foreign Affairs stressed that a reunited Cyprus should act as a sovereign and independent state within the Union, with no foreign troops and guarantees that give interventional rights to third countries. The EU and its member states separately, he highlighted, ought to contribute in a tangible way particularly towards Turkey, so that it acts constructively and wisely for the solution of the issues related to the chapter of security.
Later today, Minister Kasoulides will participate in a joint meeting of the Ministers of Foreign Affairs and Defence of the EU, during which the implementation of the EU Global Strategy on Security and Defence Policy will be discussed.
Yesterday, the Minister of Foreign Affairs attended an unofficial working dinner hosted by the EU High Representative, Mrs Federica Mogherini, on the transatlantic relations./IBNA
Photo: pio.gov.cy