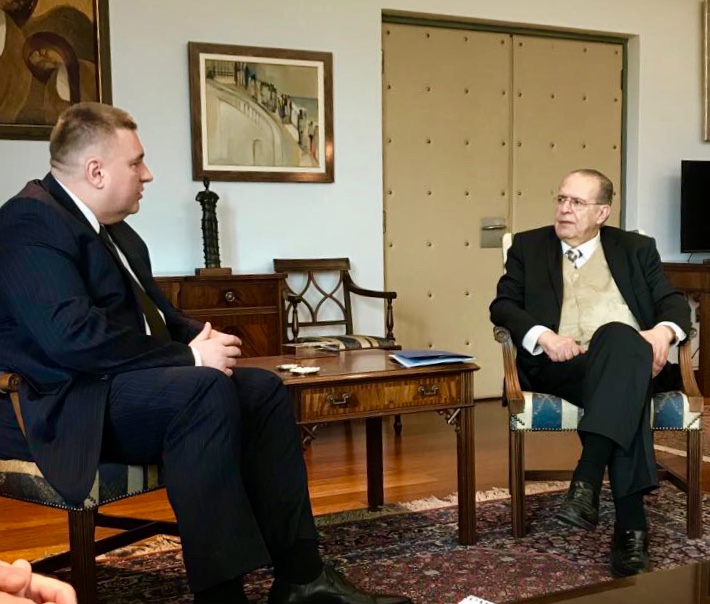 Cypriot foreign minister Ioannis Kasoulides and the general director of the ministry of foreign affairs, Ambassador Alexander Zenon, met today at the foreign ministry with the deputy foreign minister of Belarus, Oleg Kravchenko.
During the consultations, Kravchenko was briefed on the Cyprus issue, while there was a review of bilateral relations and ways to further strengthen and deepen them. EU-Belarus relations were also discussed.
Kravchenco briefed both the Minister of Foreign Affairs and the Director-General on the situation in Belarus, as well as on the country's initiatives to promote regional and international security and cooperation.
The Belarusian official was further briefed on the network of tripartite co-operations of the Republic of Cyprus with neighbouring states in the eastern Mediterranean. On the Cyprus issue, Kravchenko reiterated his country's position in favour of the independence, territorial integrity and sovereignty of the Republic of Cyprus, as well as the firm support of Minsk in the process of resolving the Cyprus problem./IBNA
Photo: pio.gov.cy