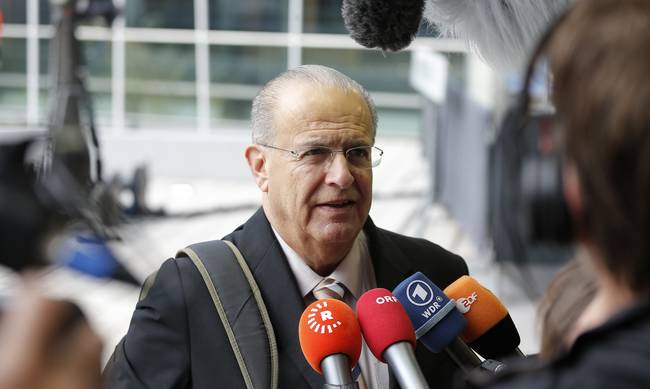 The Minister of Foreign Affairs, Ioannis Kasoulides, briefed yesterday the Ambassadors of the EU member states about the outcome of the Conference on Cyprus in Crans-Montana, Switzerland.
Minister Kasoulides expressed disappointment over the conclusion of the Conference and assured of the Government's determination to carry on its efforts for the attainment of a comprehensive and just solution within the UN parameters, which would ensure the rights and interests of all Cypriots, in a modern, normal and European state. He noted that despite the Greek Cypriot side's constructive stance, the process in Crans-Montana could not move forward due to the intransigent Turkish stance on the key issue of security and guarantees. He then explained that as regards this chapter, the Greek Cypriot side had submitted specific and comprehensive proposals, within the framework set by the UN Secretary-General, for the setting up of an effective security system, which would correspond to the aspirations of all Cypriots. On the contrary, Turkey remained intractable, until the end, for the continuation of the system of guarantees and its intervention rights, as well as the stationing of Turkish troops without a timeframe for a complete withdrawal.
Today, 13 July, the Minister of Foreign Affairs had a meeting with the Ambassadors of the five Permanent Members of the UN Security Council, during which he conveyed the message that the Greek Cypriot side remains committed to the parameters of the United Nations and the Secretary-General's Good Offices.
It is noted that during the upcoming EU Foreign Affairs Council, which will take place this coming Monday, Kasoulides will brief his European counterparts on the outcome of the Conference on Cyprus./IBNA