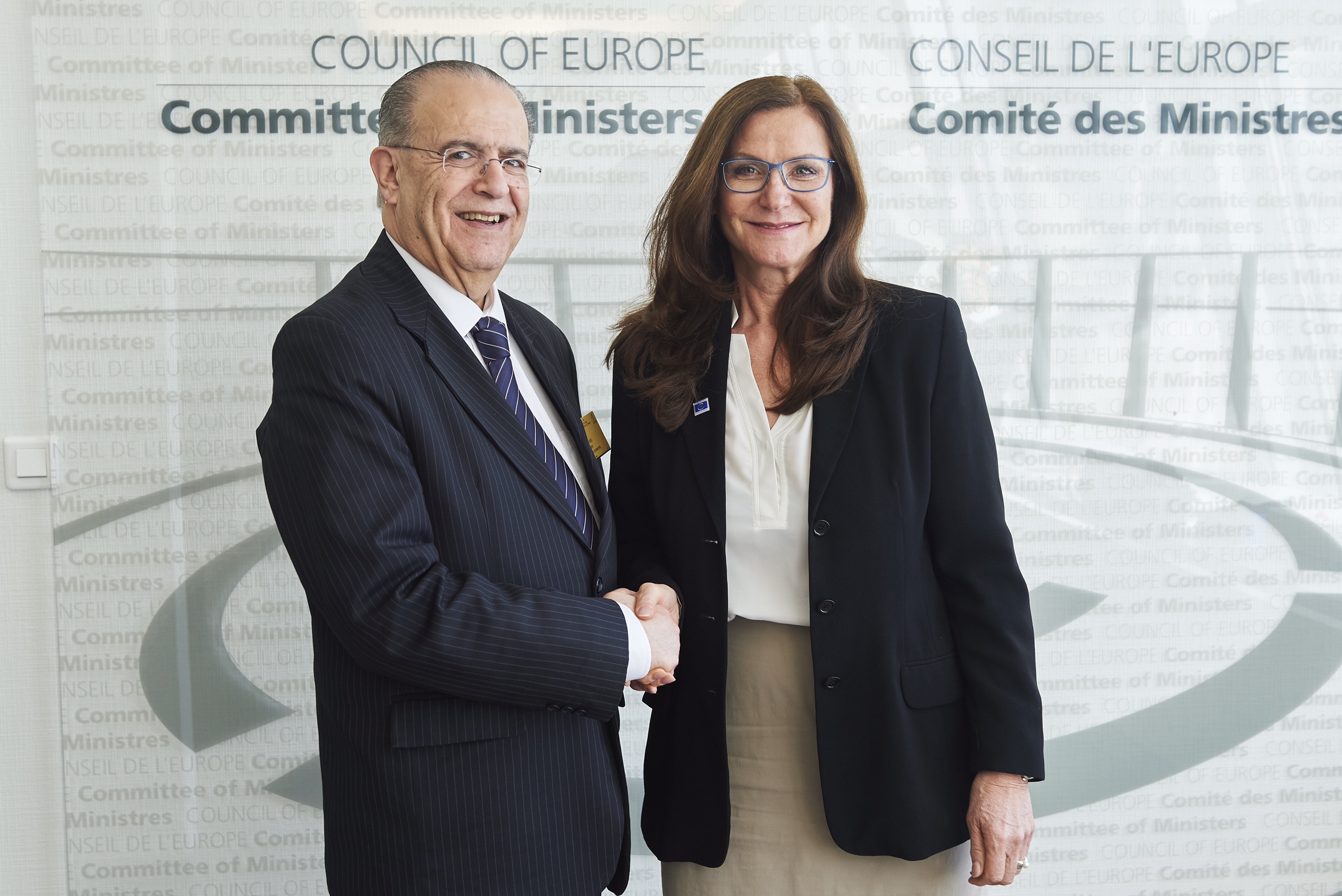 On March 28, 2017 the Minister of Foreign Affairs of the Republic of Cyprus, Mr Ioannis Kasoulides, addressed the Congress of Local and Regional Authorities of the Council of Europe, in Strasburg, in his capacity as Chairman of the Committee of Ministers. Minister Kasoulides presented the priorities of the Cyprus Presidency and the activities of the Committee of Ministers.
In his address, Minister Kasoulides pointed to the need for strengthening democratic security in Europe and for standing firmly by our common European values so as to ensure that the challenges Europe face will be overcome. He, further, noted that this insight is the axis of the Congress's priorities.
Particular attention was paid by Mr Kasoulides on terrorism. "We must ensure that human rights and tolerance should prevail over the hatred that terrorists are trying to spread", the Minister noted and underlined the need for taking measures, beginning from local level, in order to prevent radicalization and hate speech. An important tool towards this end is the development of democratic culture and democratic civil education; issues that were the subject of a special meeting held in Lefkosia by the Education Ministers of the 47 states of the Council of Europe, on 23-24 March 2017.
In addition, the Cyprus Foreign Minister made special reference to the protection of the cultural heritage and to the activities of the Cyprus Presidency for promoting the new Convention of the Council of Europe on offenses relating to cultural property.
Further, in his presence before the Congress, Foreign Minister Kasoulides answered questions raised by the Congress's members, inter alia, questions related to the course of the negotiations on the Cyprus Problem.
In the framework of his presence in the Congress, Mr Kasoulides held a meeting with the Secretary General of the Council of Europe, Mr Thorbjorn Jagland, with whom he discussed the upcoming Ministerial meeting to be held in Lefkosia. He also met with the President of the Congress of Local and Regional Authorities of the Council of Europe, Ms Gudrun Mosler-Tornstrom./IBNA
Photo: pio.gov.cy