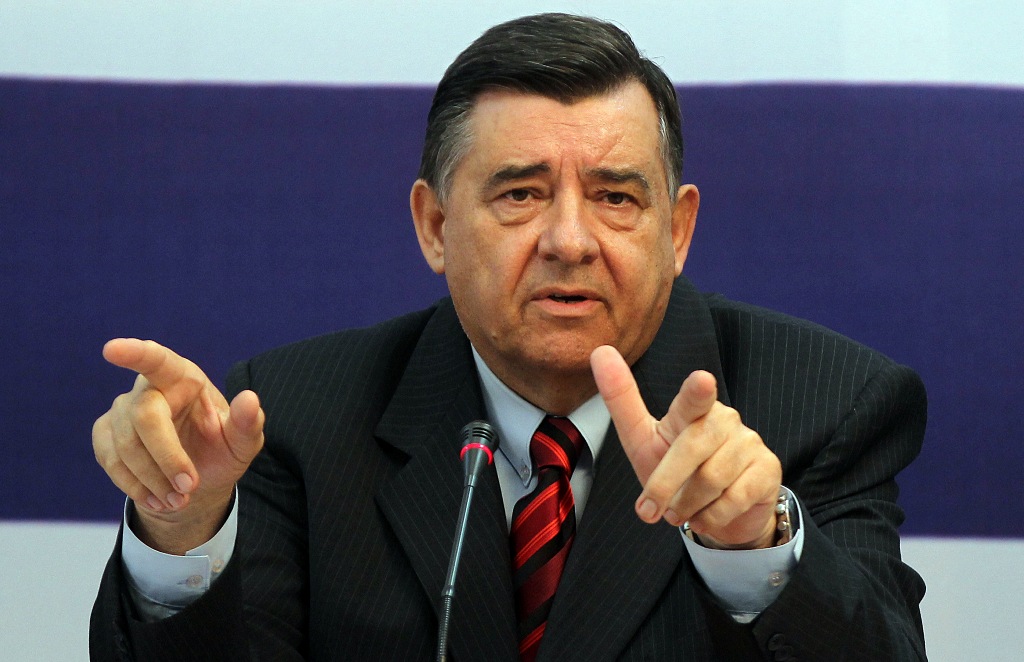 Review Hari Stefanatos
"Ignorance" states the president of LAOS Giorgos Karatzaferis on the remittances amounting to EUR 1.65 million from intermediaries, regarding the helicopter Super Puma, which resulted in two offshore companies in the Caribbean, which allegedly belong to him.
The issue was revealed in the Sunday edition of the daily "RealNews", titled: "they are looking for two of Karatzaferis' offshore companies", which reveals the prosecutor's request to Parliament for the audit of the Asset Means Decleration of the President of LAOS, on the occasion of the "EUR 1.65 million remittances from intermediaries for the helicopters Super Puma". According to newspaper reports, "the two transfers come from the company Premium Properties of Alexander Tsatsos, who – along with Stavros Komnopoulos – acted as intermediates in the contract of the Greek government with the French company Eurocopter for the supply of the helicopters". The payments are alleged to have been made in December 2000.
The answer to the question of whether or not the two companies are included in the Asset Means Declaration of the of LAOS, is expected to shed light to the involvement of Giorgos Karatzaferi payments made by the Greek State in the context of the acquisition of these helicopters.
"On the validity and extent of the things mentioned in the newspaper RealNews I declare that I am completely ignorant of the persons referred in this", said Karatzaferis adding: "I appreciate the effort of the newspaper to shed light on such matters, which are foreign to the political code and my character. Personally, I will make my choices as to facilitate the smooth functioning of the party, until the truth shines. But I am sending the message to everyone that I am here, standing up and that "I know what's going on".
A member of LAOS, who does not want to reveal his name, told IBNA that the audit done to Giorgos Karatzaferis is associated with the rise of his party in the euro-elections, implying government games aimed at the votes of LAOS.