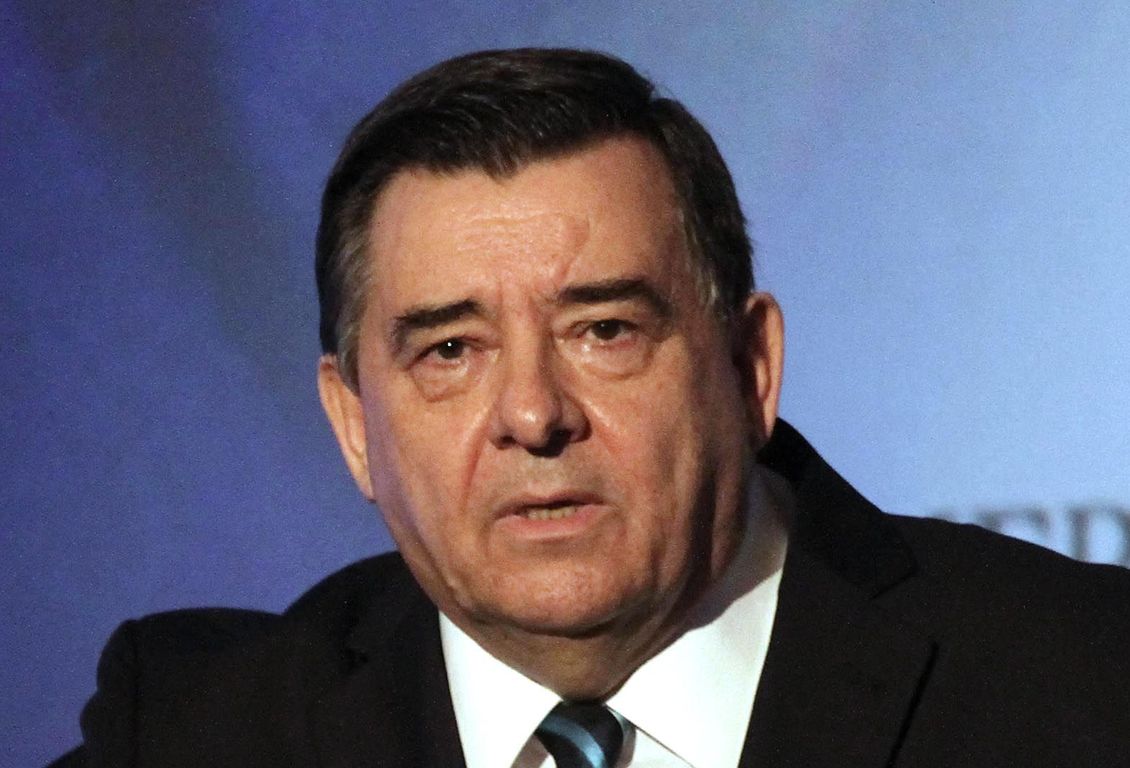 By Lefteris Yallouros – Athens
Right – wing Popular Orthodox Rally (LAOS) leader Giorgos Karatzaferis will be sent to a tribunal on charges of filing inaccurate wealth statement, illegal possession of offshore companies and money laundering. His son also faces similar charges.
The investigation into the finances of LAOS president Giorgos Karatzaferis has revealed about EUR 6 million in his accounts, which appear to be involved in a series of bribes related to various military armament programs. Auditors are also searching other assets, which are estimated at 20 million euros.
The investigation has shown that EUR 5.5 million were found in two offshore companies belonging to Karatzaferis and five others (three military officers and the owners of French company Kestrel) who were also allegedly involved in the bribing scandal.
The French company acted as a middleman in the purchase of four AS 332 CI Super Puma helicopters from Eurocopter in 2000, which cost EUR 61.741.925 million, taking a EUR 5.5 million commission.
The parliamentary committee members examining the case were informed that the three remittances of EUR 1.56 million each found in Karatzaferis' bank accounts from armament company "Kestrel" were not a loan, but the result of kickbacks regarding armament programs.
Meanwhile, MP Marina Chrysoveloni who stood on the committee accused Karatzaferis of being the owner of a third offshore company that has not yet been identified which was also involved in the scandal.
he Karatzaferis file will also be sent to the Court of Auditors in order to form an ascription regarding his unjustified wealth.