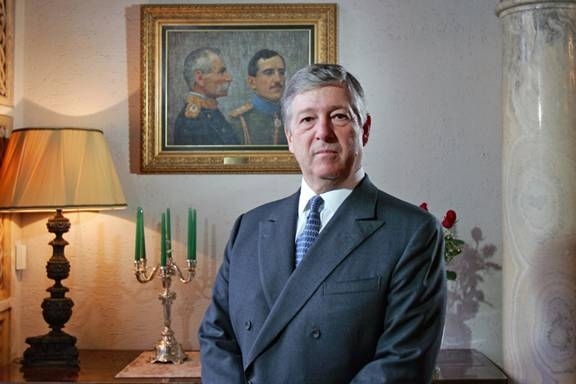 Prince Aleksandar Karađorđević said he was overwhelmed by the Montenegrin state's attacks on the Serbian Orthodox Church, calling them arrogant and violent.
In a statement on the events that marked the end of 2019 in Montenegro, he noted that they are accompanied by anxiety and sadness.
The state's violent attack on the Serbian Orthodox Church and the Metropolitanate of Montenegro and the Littoral, which cites human rights and democracy concerns as a public excuse, reminds us of the times we rightly believed were far behind us, said Prince Aleksandar.
The prince said that times may have passed, but the method and the cruelty did not go away, but rather they evolved.
In addition, the humiliation of believers of the Serbian Orthodox Church and of the citizens of Montenegro, who are considered and feel Serbs, is incompatible with the State Declaration of National Interests, Contribution to Democracy and Human Rights. It's not only sad, it's tragic, Prince Aleksandar said.
He called on all citizens with good will to engage with good intentions and conscience, so that this exaggeration does not become a kind of historical myth that will divide families, friends, lovers, memories and the future.
"If that happens, the losers will be the same on both sides of the roadblock forever", said the Serb Prince.
The law on freedom of religion was adopted by the Montenegrin parliament, which practically allows the state to confiscate the property of the Serbian Orthodox Church, bringing about the discontent of citizens who have been protesting for several days throughout Montenegro, calling for its withdrawal./ibna