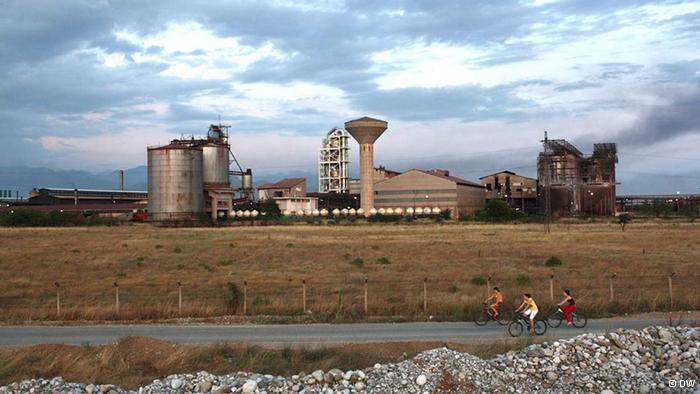 By Adnan Prekic – Podgorica
The bankruptcy trustee of the Aluminium Plant (KAP), Veselin Perisic, accepted the offer from the company "Uniprom", which belongs to the businessman Veselin Pejovic, who has offered €28 million for the plant's property. Perisic has made ​​the decision after meeting with the creditors' committee.
Accepting Uniprom's offer for property of the KAP was the only possible solution to the current situation, because the production of the plant had barely survived, explained Perisic.
"The market has shown no interest in KAP; we had only one offer and we did not have much of a choice. Everything else would mean the uncertainty of the final outcome, which would result the stopping production and the financial impairment of the factory, which would mean less chance of producing profit and satisfying the creditor", said Perisic. He added that he issued the decision on accepting the Uniprom offer after consulting with the bankruptcy judge and the opinions of members of the committee KAP.
Perisic recalled that on the first tender for the sale of KAP, which was announced in early December, four bids were placed, and on the second, published on 18 January, just one. Any delay in the sale of the property and a third tender entails the risk of not obtaining any offers.
Uniprom has offered €28 million for property of KAP, an investment of  €76 million, the hiring of 300 workers, while they are willing to pay €38 per megawatt (MWh) for the electricity.
Perisic had requested from the ministry to determine the additional terms of the offer, which are not under the jurisdiction of the bankruptcy administration, including the current asking price of €38 per megawatt, with the cost of the transmission remaining stable over the next five years.
He stated that part of the conditions set by Uniprom has been resolved and the same is expected to happen with the rest. The only question that remains refers to the price of electricity. We will try to settle further issues with the authorities before the conclusion of the contract, for which the authorities of Podgorica as well as the line ministries have demonstrated good will.
According to the law on the protection of state interests in the mining and metallurgical complex, which was recently adopted by the Montenegrin parliament without a vote of the members of the Democratic Party of Socialists, the Parliament may challenge this decision. The President of Montenegro Filip Vujanovic, has brought the law for reconsideration back to Parliament, because it was not in accordance with the constitution, but the parliament passed the law again. Now is on its way to the Constitutional Court.
KAP has officially bankrupt since the end of last year, due to large debts.