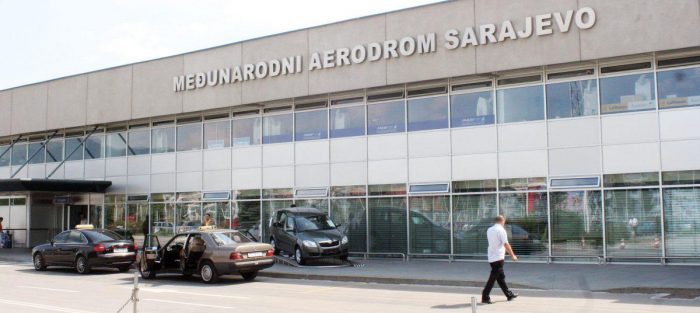 Alleged ISIS propagator with Kosovo origins, a man with more than 10 identities, Mirsad Kandic, pledged not guilty at the court in New York City where he was extradited a few days ago from BiH.
As it was confirmed by BiH security authorities, this man is so big a secret for world's most successful intelligence agencies, that they are not even sure this is his real name.
Kandic was arrested at the beginning of July in Sarajevo, but his ID control and legislative and administrative obligations for cases like this caused his extradition to take place at the end of October. How important this man is for the FBI and the U.S. security, is proved by the fact that the States sent a special airplane with FBI agents to transfer Kandic from Sarajevo Airport to New York.
BiH Minister of Security, Dragan Mektic, explained to the media that "one of the most wanted Islamic State terrorists, was arrested after the BiH Intelligence-Security Agency /OBA/, in cooperation with other security agencies, succeeded in discovering and arresting a very dangerous terrorist".
Mektic stressed that the search for Kandic lasted for several months. The job was finished  when Kandic was handed over to the American authorities. Also a Red Notice was published by Interpol for his involvement in terrorist activities.  According to Mektic, Kandic was highly ranked in the Islamic State and worked specifically on operations to find, recruit and check on people who join this terrorist organisation in order to carry out serious terrorist acts. Also, Kandic was allegedly responsible for providing these people with arms and make car bombs and vests for suicide bomb attacks.
"He was the brain of this terrorist organization", Mektic said. He added that Kandic assumed more than 10 identities and that he entered BiH under the name of a Ukraine citizen, Ivan Popovic but while in BiH, he used the name Edin Radoncic.
The BiH Security Minister said that the country's intelligence-security services had come close to Kandic a few times, but he had managed to hide his traces.
"He was her on July 4 and was (then) arrested by the Anti-Terrorism Unit of the BiH State Investigation and Protection Agency /SIPA/ in an apartment in Sarajevo settlement, Grbavica.
After that, he was at the extradition-par of the prison while a procedure for his extradition to the U.S. was underway", explained Mektic.
He said that the States issued an order to discover Kandic back in 2014, and an Interpol arrest warrant was issued in 2016.
According to Mektic, Kandic stayed in ten or more European countries, including Germany, Great Britain and Turkey. The Minister said that the extradited man enjoyed (the) support in BiH as well. He refused to further elaborate on that support and certain individuals, whom the accused relied upon, due to the ongoing investigation into that support and individuals whom the accused relied upon.
Speaking to IBNA, local anti-terrorism expert, Dzevad Galijasevic said that Kandic is not the only case of terrorist who found shelter in the state.
"There are dozens of persons like Kandic. Some of them are more important within ISIS structures and more dangerous than the present suspect. He is a 'scarecrow to frighten birds away'", said Galijasevic.
He explained that U.S. security agencies want to follow every possible trace which high-ranking ISIS officers have left after their escape from Syria and Iraq.
In regards with a number of citizens, authorities in BiH said that the arrested person was at the top of the list of countries with foreign fighters. Many of them were killed while fighting with ISIL and part of them returned to BiH where they have faced or will face the accusations for participating in foreign paramilitary units, which is considered a criminal offence in the country.
Also, there is a fear that after the fall of ISIS, this place will become the base of terrorist attacks in the EU and a hiding turf for the bad guys. The radical Salafi movement is very active in BiH with many of its members living mostly in isolated villages where police and security agencies are not welcome. During the summer and as Mektic had confirmed back then, BiH security agencies prevented at least two terrorist attacks in the coutry and several "very dangerous persons found at the Sarajevo International Airport were refused entry"…/IBNA