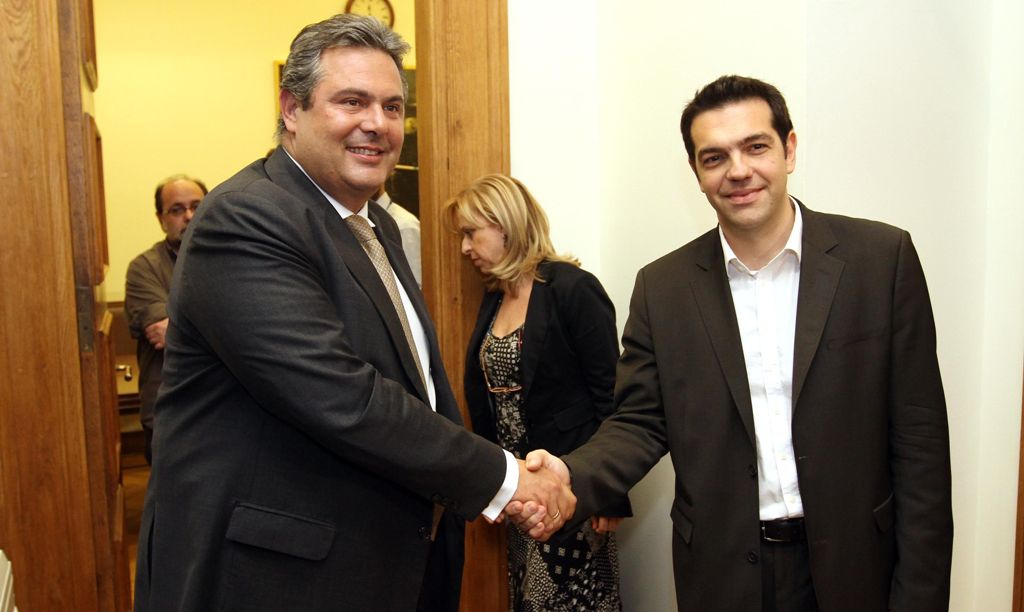 By Spiros Sideris – Athens
"Any discussion on the Presidency of the Republic will take place after the elections", said on Monday the president of the Independent Greeks, speaking to the radio station "Real" fm.
"Whatever the name of the candidate, we are not going to consent before the election. After the elections we will examine the issue and make recommendations", he said.
Regarding the economic pronouncements of Alexis Tsipras in Thessaloniki International Fair, the president of the Independent Greeks spoke, among others, for concurrence in some proposals.
"In some proposals that are in the program and the Independent Greeks, I must say that we have consensus", he said.
When asked if there is anything in the economic program of SYRIZA, which he considers unattainable Kammenos replied: "We believe that the path of negotiation as SYRIZA describes it cannot be done without collitions. You need conflict and there the need for the mobilisation of those forces, in the international community, which speak clearly about the unsustainability of the debt, such as the International Monetary Fund".