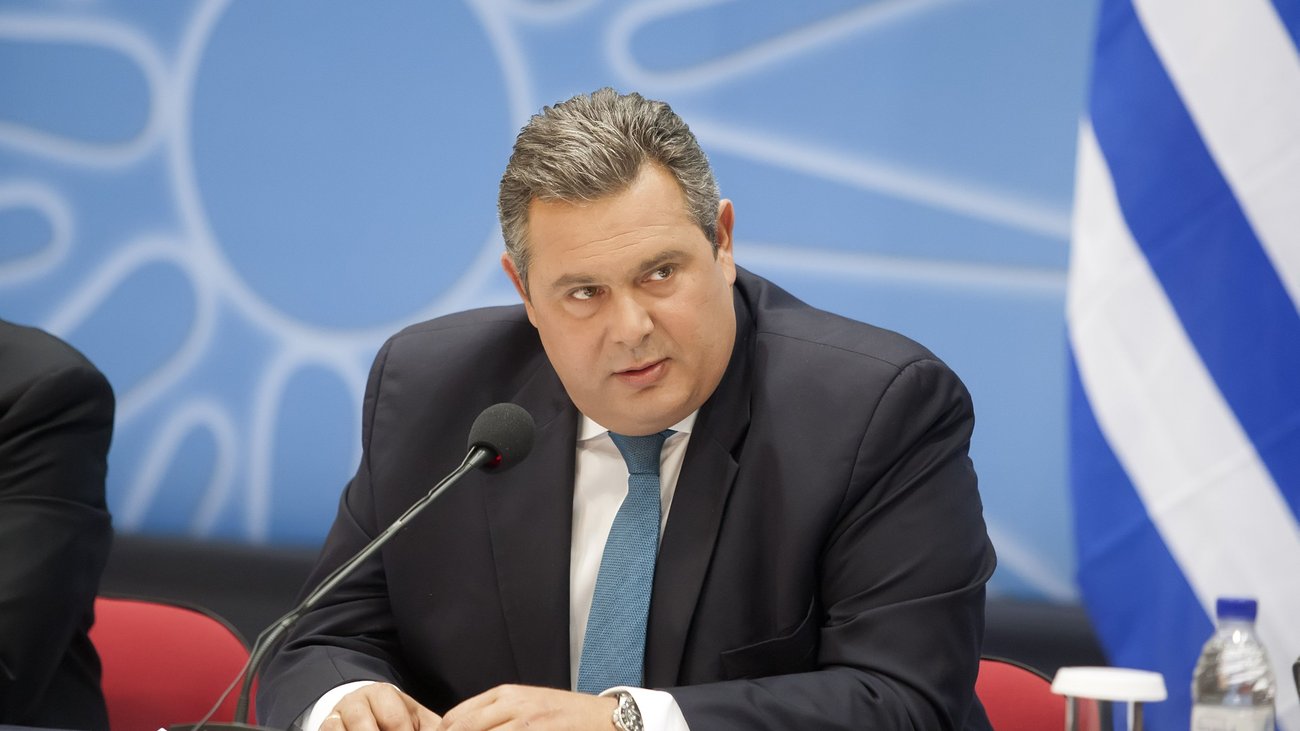 The leader of the Independent Greeks (ANEL) party, Panos Kammenos, revealed his intention not to break up the ruling coalition with SYRIZA until the so called Prespes Agreement to rename the Former Yugoslav Republic of Macedonia (FYROM) comes to Greek parliament for approval, possibly in March 2019.
Addressing the ANEL National Council meeting in Thessaloniki on Sunday, Kammenos said "don't expect the government to collapse", adding that his party's pact with SYRIZA still stands.
Despite the Prime Minister's steadfast commitment to push the Prespes Agreement through the Greek House as soon as the neighboring country manages to amend its constitution to facilitate the deal, Kammenos continues to oppose it.
The leader of the junior coalition partner took aim at both the FYROM Prime Minister Zoran Zaev and the country's main opposition VMRO party, whose MPs broke ranks to support the deal last week.
In an unprecedented attack on the neighboring country's politicians, he accused Skopje of attempting to steal Greece's history and vowed not to give up the name of Macedonia. Writing on twitter, Kammenos, who is also Minister of Defense, implied that opposition MPs in Skopje had been paid off.
His speech also contained veiled attacks on prominent members of his own party, as he apologized for putting certain individuals in ministerial posts who now support the Prespes Agreement against the official ANEL line.
Referring to the timing of the next general election in Greece, Kammenos said these will either be called at the end of the government's four year term in October 2019, or in May 2019.
Prime Minister Alexis Tsipras and Kammenos have agreed to put off further discussions of the Prespes accord until March. Developments in neighboring FYROM where Zaev is trying to push the deal through parliament will determine exactly when Greek parliament will decide on the agreement.
Last Friday, a total of 80 MPs in the 120-seat FYROM parliament voted in favor of renaming the country Republic of North Macedonia – just reaching the two-thirds majority needed to enact constitutional changes. According to analysts, the procedure to complete constitutional changes is lengthy and requires several rounds of voting, with Friday's being just the first stage.
Meanwhile, local reports suggest main opposition New Democracy party will demand that ANEL bring the coalition government down before the name-change agreement comes to Greek parliament for ratification, in order to block any possibility of the deal generating any legally binding outcomes in the meantime./IBNA