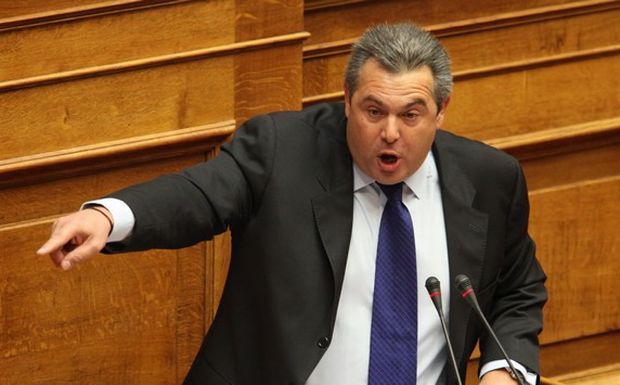 Athens, December 16, 2014/ Independent Balkan News Agency
By Spiros Sideris
President of Independent Greeks Panos Kammenos revealed speaking on ANT1 television that he sent a message to three independent MPs from ANEL, to ask them not to vote for President.
"I sent an sms to three independent MPs from the Parliamentary Group of ANEL and are not among those who bent the knee. I wrote to them that regardless of the differences that we have between us right now, we need to decide with the best interest of the country and of the Greek people in mind", Panos Kammenos said among other things and estimated that Independent MP and former member of the Independent Greeks Parliamentary Group, Vasilis Kapernaros, will not vote President of the Republic.
"As for Mr. Giovanopoulos I can only hope, and I ask it publicly from Mrs. Yatagana as well. I know that Ms Makri will not vote", Kammenos added.