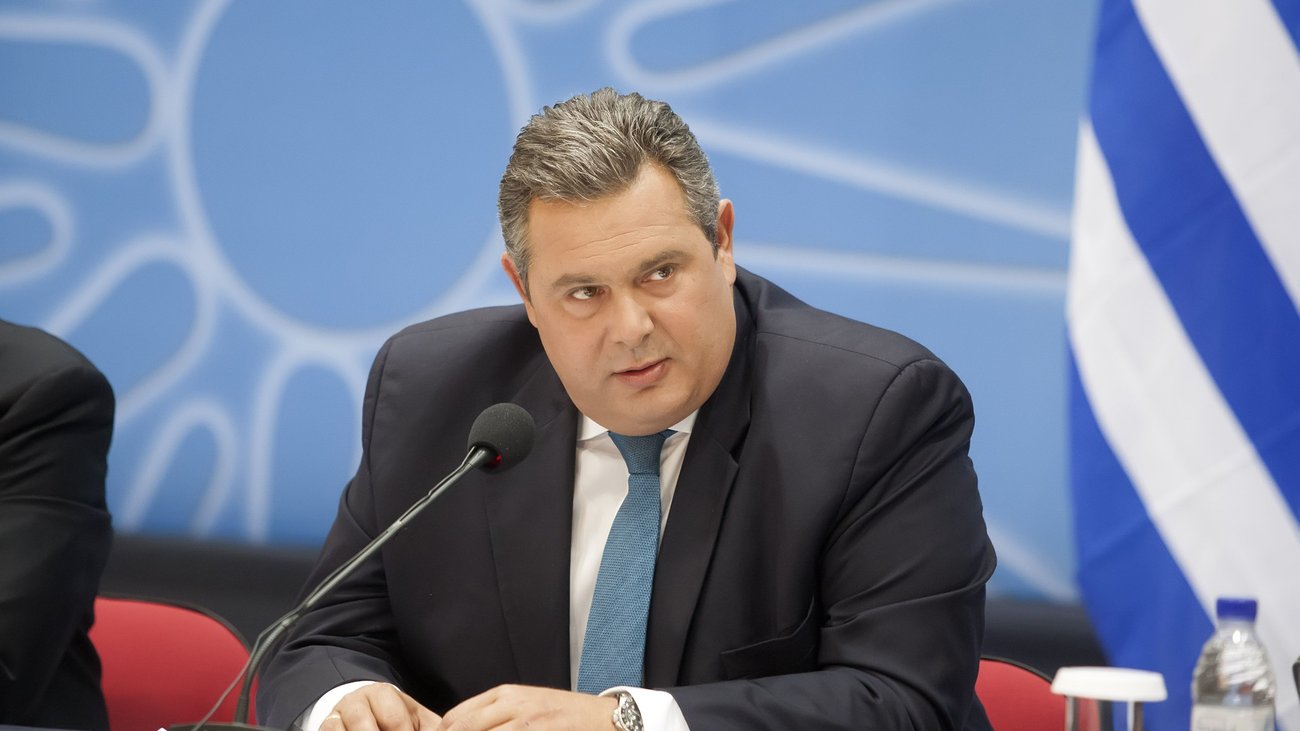 Athens, February 8, 2016/Independent Balkan News Agency
By Spiros Sideris
His assurance that on February 15, he will be ready the refugee recording and resettlement centers gave the Greek Defence minister in an interview to the daily "Real News". Referring to the incidents in Kos, for which the police ordered an administrative inquiry, Panos Kammenos claimed that behind them are vested interests for the financial exploitation of refugees, with the involvement of a police director.
He agrees with the PM's view regarding ​​vested interests that want to overthrow the government, arguing that "we are living at a time we have relived with Kostas Karamanlis in 2007″, while stressing that " the vested interests must realise that they have ended. The "pimps" will not govern the country, the country will be ruled by the elected government".
The minister also announces reduction in the spending on Defence, speaking of a "tidying up", which is being initiated "on our part without executing any commands" and will relate, inter alia, to the homogenisation of supplies to military hospitals, the closure of those military camps "which were intended to serve only political favours, as if they are guarding Greece from… Omer Vryonis".
He appears certain that Greece will not come out of Schengen, stressing that "all those who use such scenarios will once again be disappointed".
Kammenos says "yes" to an examination for the Memorandum "so that all those who enslaved the sovereignty of the country pay the price" and states that he will proceed together with Alexis Tsipras until development comes.
"The government has received a mandate to govern the country for four years. The Greek people voted this government knowing the third agreement was signed. Those who are protesting are those who see that the interests of those who raised money from the recapitalisation of banks in previous years are not being served", he says.
"If there are unreasonable demands, which can not be accepted by the Greek people, the Greek people will have the final say once again", the Defence minister notes, adding: "The Greek people, however, have responded very recently. In 2019, in the new election, they will decide again…".
At the same time, he excludes a participation of Fofi Gennimata to the parliamentary majority, since she has not got rid of "the old PASOK", while he also denies the possibility of his return to ND, due to his good relations with Konstantinos Mitsotakis.