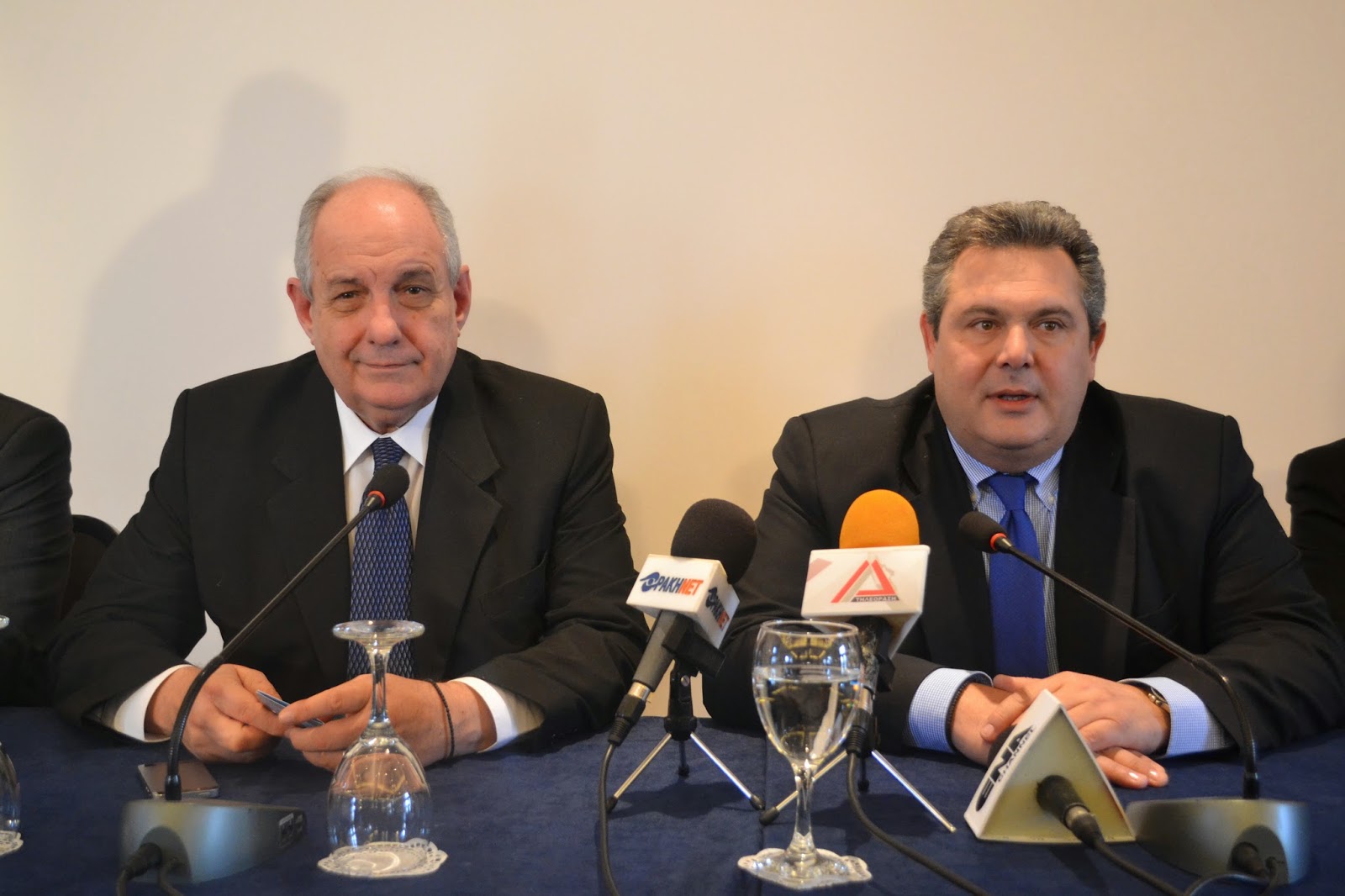 Athens, January 7, 2015/ Independent Balkan News Agency
By Spiros Sideris
President of Independent Greeks center-right party (ANEL) Panos Kammenos visited Alexandroupolis as part of his electoral tour, where he gave a press conference. The president of ANEL, vehemently attacked the Prime Minister Antonis Samaras and Giorgos Papandreou. Ahead of the elections he said that "four parties, PASOK, the Movement of Papandreou, New Democracy and the River are aligned".
Kammenos said that after the election he will ask to be opened all the files of the subsidies that were given for investment in the region and did not go through in the end, and attacked and the counselor of the Prime Minister, Stavros Papastaurou, who he correlated with the Lagarde list.
To a question set by IBNA, the president of ANEL referred to the Greek-Turkish relations and said that "the Independent Greeks will not allow Greece to be blackmailed neither by sending ships in Kastelorizo nor by ships blockading exercises", while he sent a strict message to the Turkish consulate in Komotini, saying that "they should be limited to strict diplomatic activity and not attempt to alter the characteristics of the Treaty of Lausanne". He gave special emphasis to education and said that "all Greek citizens, Muslims by religion, have the right to learn the Greek language".
Kammenos also stressed that everyone will be held accountable for the state in which they brought the country and spoke of "committees of inquiry on the memorandum" and "for a special court", in response to a question by IBNA as to whether he considers a red line for ANEL the investigation of the way the country bankrupted.
Furthermore, the president of ANEL complained that the last head of the Hellenic Statistical Authority (EL.STAT.), during the governance of Kostas Karamanlis, Manolis Kontopyrakis, told him recently at their meeting in Crete, that "he had given an interview to an American channel, but with the intervention of the government of PASOK and the at the time Prime Minister Giorgos Papandreou, was never broadcasted".