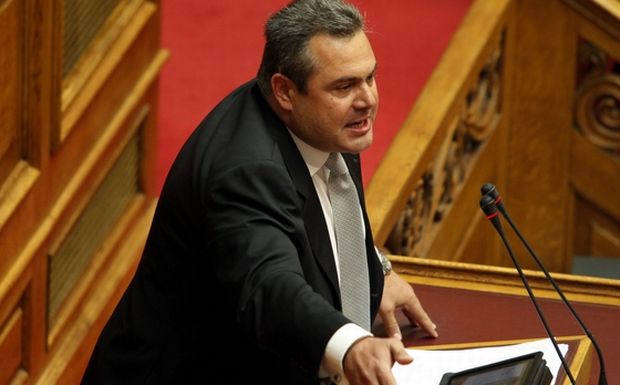 By Spiros Sideris – Athens
An accusation the draws the intervention of Justice has made Panos Kammenos yesterday. Speaking at SBC he claimed that one of his party's MP confessed to him 2-3 months ago that he was  offered EUR 3 million to abandon the Independent Greeks and that he rejected the offer.
Kammenos did not disclose the MP's name. He also did not clarify who made the offer – simply saying that this was "the other side".
According to the leader of the ANEL, the MP made the revelation to the Parliamentary Group. "I cannot deny that we tried to find a way to entrap the person that made the offer", he said, without giving other details.
It remains to be seen if he will be summoned to substantiate the complaint.
Recently, the President of ANEL has spoken repeatedly for bribery attempts of MPs, both of his party, but also of independent MPs.